We'll Never Buy Another Server
What did we learn from building a software-defined data center (SDDC) with bring your own servers and storage? The primary learning – it's not worth the engineering effort. Spend your time on more valuable engineering efforts.
The CTO Advisor Hybrid Infrastructure build
The CTO Advisor built a data center based on technology a few years old. Our DC leveraged 4-year old Dell PowerEdge 730XD with Intel Broadwell Xeon processors. The specs are relatively decent for systems with no real workloads. Each system has 16 processor cores and 128GB of RAM. We purchased SATA SSD for caching and 4TB spinning rust HDD's for capacity. It's a reasonably capable configuration for our uses.
We never plan on retaking this BYOD approach. At least we don't plan on taking the route we took with the existing footprint. We set out to build a pod representative of our typical enterprise IT customer. We wanted an environment on the cusp of the end of its lifecycle. So, rewind the Wayback Machine to 2016. Without a sponsor, we had a resource-constrained budget. Therefore, HCI appealed as a financial option as we would need only to buy servers and direct-attached storage. From storage to compute, the lab hardware cost $18,000. On paper, we had the best solution given the budget.
The cost of engineering
However, looking back, we were a little too frugal on the hardware selection. Each server costs a couple of thousand dollars used. When we installed the SDDC, the software immediately threw errors related to hardware compatibility. In my home lab, I'd typically hit ignore, ignore, and I'm sure! However, we planned on using CTOAHI for the validation of vendor recommendations. We couldn't perform this level of testing with a non-supported configuration.
We then spent 40-hours researching, purchasing, and installing supported HDDs, SSDs, storage controllers, and network cards. We would have reduced the time needed to deploy the data center by 2-weeks due to procurement delays. We also would have reduced the time required to stand up the SDDC as our engineer could have used HCI automation for the deployment. We should have purchased a used pre-engineered HCI platform.
We'll never buy another server
We are looking to model the operations for a modern IT infrastructure. We are at a point operational where we need to perform hardware and software updates. Our engineers will need to research firmware updates for controllers, chipsets, and hard drives. We'll also have to research SDDC software updates. The research and testing of updates will take time away from my engineers researching tools and processes for our operations automation.
If we went with a pre-engineered platform, we'd develop a plan to test and deploy via the single control plane console. Our selected HCI OEM vendor did the engineering work for the upgrade. As we look toward upgrading the physical infrastructure to Intel Icelake, we'll look to pre-engineered systems. As a result, we'll look to consume the underlay as a service vs. as some.
Vendor Plays
The only advantage is on-premises automation. HPE recently won Best of VMworld 2020 for its dHCI Nimble solution. HPE provides integration between dHCI on-premises and HPE Cloud Volumes. If cloud storage management is essential, dHCI makes for an intriguing option.
Not to be outdone, Dell EMC has created a plethora of content with us talking about their VxRail and PowerOne solutions. VxRail is targeted for environments such as CTOAHI, while PowerOne is the Tier 1 solution for data center consolidation and mission-critical applications. Dell EMC partners with Faction to provide cloud services allowing for the extension of customers' VMware environment into public cloud services such as VMware Cloud on AWS.
And of course, there's Nutanix. Nutanix has pushed hard to offer branded cloud solutions. When playing around with our 10Gbps connectivity broker, I noticed an option for Nutanix Cloud. It's something I need to investigate further.
These solutions may seem expensive but don't look only at acquisition cost. I can tell you from experience there's tangible value for vertically integrated platforms within the data center. The primary value for the CTO Advisor is freeing up my limited resources to look forward to hybrid infrastructure management.
Note: Intel Sponsors the CTO Advisor Hybrid Infrastructure. HPE, Nutanix, Dell, have all sponsored CTO Advisor content in the past. No consideration was given for this post.
Share This Story, Choose Your Platform!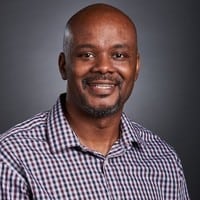 IT infrastructure subject matter expert (Cloud, Virtualization, Network & Storage) praised for transforming IT operations in verticals that include Pharma, Software, Manufacturing, Government and Financial Services. I've lead projects that include consolidation of multiple data centers and combining disparate global IT operations. "Three letter" Federal agencies have called upon me to lead the modernization of critical IT communication platforms.