Microsoft Ignite 2019 Readout
Microsoft Ignite 2019
I'm fresh off my first Microsoft Ignite conference. It's been a few days since leaving the distortion reality field that is a big vendor show, so I can properly reflect on what was truly big news and what was just an adjustment in naming and marketing. Here are my Top 3 developments from the show.
1. Azure Stack, Coming of Age
Back in 2016, Mark May and I interviewed the then-chief architect for Azure Stack. There was a lot to like in the potential of the service. Having a public Azure service on-premises was an intriguing idea. Many of the major enterprise IT vendors have followed a similar script.
The concept is to host the control plane in the public cloud and move the compute and storage to the enterprise data center. For example, VMware has announced both AWS and Azure services running in VMware vSphere. AWS has gone a similar route in their Outpost hybrid cloud solution.
Azure is the most mature execution of this hybrid cloud vision. Microsoft now supports Azure Kubernetes, Azure Blob, and Azure Cognitive AI among a long list of public cloud services. I wrote how this public cloud control plane with on-premises compute is the future of enterprise IT. Microsoft is executing full speed ahead.
Oh yeah… I almost forgot that Azure Stack Edge will have a built-in SD-WAN solution for optimizing traffic back to Azure and O365.
2. Azure Arc for Multi-cloud
If you're going to have a on-premises cloud integrate with your Azure hosted services, you'll need to orchestrate services and,more importantly, data. Microsoft announced Azure Arc for multi-cloud management. How serious is Microsoft about multi-cloud management? So serious that it will support replicating data from Azure to AWS Cloud. Microsoft is meeting customers where they are.
3. Big Data Analytics
This was the third show I attended this year with the theme of analyzing mountains of unstructured data. It was a big theme at SAP Sapphire and Intel's Data Centric event, where they announced general availability of their server class memory Intel Optane. Microsoft said that 73% of the data created in the past two years hasn't been analyzed. The opportunity lies inunlocking all the value in that unanalyzed data.
Microsoft launched a new data warehousing and analytics platform, called Synapse. Some called it a rebranding of Power BI, but it seems more like a competitor to SAP BW on HANA. SAP has bet big on using HANA to crunch through unstructured data. Microsoft took a rare jab at a competitor by running a complex query on Synapse and comparing the performance to Google Cloud Platform. Microsoft's query finished in nine seconds, while Google's took 11 minutes. Take those results with a grain of salt, however, as the query was designed for the keynote.
There was so much more to see at the conference. I spent time talking about the improvements in Azure Kubernetes, Azure Blob Cache for HPC, New Edge Browser; and every Microsoft Teams session I tried to attend was oversubscribed. Make sure to check out the content as it hits at Microsoft.com/ignite.
VMworld 2019 Europe
Oh yeah… VMworld 2019 Europe was held the same week as Ignite. There weren't any announcements that caught my eye,other than the sidebar that VMware can't keep up with the all the beta requests for Project Pacific.
As a reminder, Project Pacific is VMware's Kubernetes integration with vSphere. It's a reminder that running containers on bare metal is cool, now that VMware has a solution to run containers on bare metal. For the record, I don't have a preference for running containers in VMs or bare metal. I want the same management capabilities and maturity that exists forVMs. Am I asking too much? I really don't care: I have problems that need solutions.
The Three Flavors of Kubernetes
I see three primary Kubernetes approaches. The first is the basic distribution, providing basic orchestration for containers. Think "Kubernetes the hard way" as the base version of this vision. A more practical approach would be VMware PKS Essentials. PKS Essentials is a bare-bones distribution with support.
The second approach is to build a Platform-as-Service (PaaS)using Kubernetes as the core. A small Kubernetes vendor,Nirmata, takes this approach. It's basically a guided LEGO kit for deploying a PaaS using Kubernetes. (I wrote an eBooksponsored by Nirmata about this approach.)
The final version is a fully-managed PaaS that takes all the decision-making out of your hands. Pivotal Cloud Foundry is a great example. I wrote a longer piece on this topic over on TechRepublic.com.
My Enemy has a Name
I hate it when people are way quicker and much more clever than I am. I have identified my nemesis and his name is Corey Quinn. Corey did this amazing, quick hit tongue-in-cheek video where he claims he was wrong about public cloud. I loved the video so much that I have to say, I'm a bit jealous. Great job Corey. Keep them coming.
Originally part of the 11/12/2019 Newsletter. To receive the newsletter subscribe below.
Share This Story, Choose Your Platform!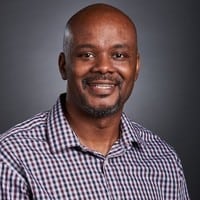 IT infrastructure subject matter expert (Cloud, Virtualization, Network & Storage) praised for transforming IT operations in verticals that include Pharma, Software, Manufacturing, Government and Financial Services. I've lead projects that include consolidation of multiple data centers and combining disparate global IT operations. "Three letter" Federal agencies have called upon me to lead the modernization of critical IT communication platforms.