2019 – The Year it all Changed for VMware
2019 will go down as the year it all changed for VMware. Count me in the camp of people who weren't impressed with their vSphere everywhere cloud strategy of 2016. Having vSphere in the major cloud providers wasn't enough. Fast-forward to today and VMware is a significant player in cloud-native, storage, and networking.
VMware's latest earnings show a 13% year-over-year growth. However, VMware can't enter these spaces without developing new relationships within customers and growing the pool of full-stack engineers. What has the company done to further the soft conversation around talent?
Lessons from OpenStack
Back in 2014, I interviewed for a Sr. Manager of OpenStack Operations position at a Fortune 200 entertainment company. The entire team connected with me and shared their thoughts on the opportunity. Everyone was pleased with their job. Their only complaint is that they needed a leader focused on their day to day responsibilities. By 2015, the entire team worked at a Fortune 50 retailer.
The market for OpenStack operators was extremely tight. OpenStack may have been one of the first examples of the enterprise needing a skillset that IT vendors didn't manufacture similar to the MCSE and CCIE training tracks. Organizations were in desperate need of the skill and headhunted each other's talent. One could argue, a failing of OpenStack was the inability to grow enterprise engineers.
Defining "VMware Admin"
VMware is a company that is synonymous with the term virtualization. "Does it run on VMware" has come to mean, does it run in a VM. I believe this is the year that's beginning to change. VMware has sizable businesses in storage, networking, and cloud services. What does a network architect or DevOps engineer think when she engages VMware?
With the change in the company's product focus, the VMware Admin's world no longer centers on vSphere VMs. Now there's Kubernetes, NSX, vSAN, Automation, and SaaS solution management. Each of these could be a single job function or more. VMware's senior leadership has placed a laser focus on the VMware User Group (VMUG). CEO Pat Gelsinger recently delivered the keynote at the Milwaukee VMUG User Conference. He spent the day talking with VMUG members and later meeting with customers.
Not to be outdone, VMware COO and MSNBC Mad Money regular, Sanjay Poonen regularly makes personalized video greetings for VMUG UserCons and meetings. Most recently Poonen is scheduled to deliver the keynote for the June 13th VMUG virtual event.
The challenge is monumental. VMUG must both attract new members and grow their existing memberships focus beyond vSphere. I discussed the future of VMUG with VMUG Board President Steve Athanas. Steve shared his vision for VMUG, and the efforts to both grow the membership and expand the skills of members. Watch the entire interview below.
Not Alone
VMUG isn't alone in needing to transform a user community during this new age of technology. SAP stands out as an organization that must have a much broader conversation about skill. User groups remain a critical part of software companies' ability to sell, deploy, and support their technologies.
Disclaimer: VMUG is a longtime content client of The CTO Advisor. This post was not reviewed or edited by VMUG or VMware.
Share This Story, Choose Your Platform!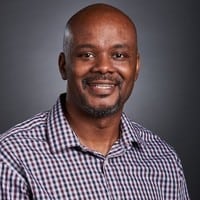 IT infrastructure subject matter expert (Cloud, Virtualization, Network & Storage) praised for transforming IT operations in verticals that include Pharma, Software, Manufacturing, Government and Financial Services. I've lead projects that include consolidation of multiple data centers and combining disparate global IT operations. "Three letter" Federal agencies have called upon me to lead the modernization of critical IT communication platforms.