The what, who and when of BlockChain – Webinar
Bitcoin has taken both mobile payments and Fintech by storm. While it's garnered much of the attention, Bitcoin is powered by Blockchain. Blockchain is a distributed and immutable ledger. It enables multiple organizations to validate entries into a ledger. With a consortium, a Blockchain could enable new ways to do business and provide services.
In this Webinar, Keith Townsend, Principle of The CTO Advisor will explain the what, who and when of Blockchain. Some basic questions will be answered in this executive level webinar.
What is Blockchain
What are the use cases for Blockchain
Who are the major players in the space
When will Blockchain be consumable by enterprises
Have additional questions? There will be a period for Q&A post-webinar. Register here.
Share This Story, Choose Your Platform!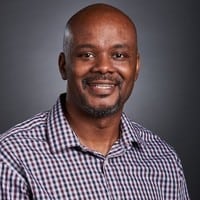 IT infrastructure subject matter expert (Cloud, Virtualization, Network & Storage) praised for transforming IT operations in verticals that include Pharma, Software, Manufacturing, Government and Financial Services. I've lead projects that include consolidation of multiple data centers and combining disparate global IT operations. "Three letter" Federal agencies have called upon me to lead the modernization of critical IT communication platforms.