Tech Field Day 15 Preview: Ixia
The Equifax hack raised a basic question. Don't most Fortune 500 companies have some type of data loss protection (DLP) system in place to prevent such breaches. Or at least identify the breach before too much damage is done? You'd think that is the case after high-profile consumer data hacks such as Target occurred. The technologies to identify these intrusions remains ample. The operations discipline to utilize them remains immature. Next up on our Tech Field Day 15 previews is network virtualization and security company Ixia.
As a reminder, Tech Field Day is an independent influencer event sponsored by 7 to 8 companies. Stephen Foskett flies in 12-delegates to listen to the presenters discuss the business and technical details of their product and services. It's a great opportunity to deep dive into the technology. Outside of travel, meals and vendor swag, delegates are not compensated for the event or are required to write about the event or companies. Apparently, it makes sense to do so when appropriate.
First off, Ixia is a TFD veteran presenter. Ixia presented at Network Field Day 13. Ixia as a company has been around for 20-years. Ixia has three main areas of business – Network Hardware Testing, Security and Network Visualization. Network hardware testing isn't an area I cover so, I'll leave that portion to the smart networking delegates attending TFD15. However, Security and Network Visualization are areas most IT executives should relate given the challenges securing data.
Software-defined networking solutions such as VMware NSX provide a great deal of capability from network flexibility to security operations. With new capability comes new challenge. I recently read the saying, "airplane crashes didn't exist until airplane's were invented." The same concept applies to network overlays and micro-segmentation. I'm going to state the obvious concerning network abstraction and for that matter data center abstraction. When you abstract the network, you disaggregate the logical network from the physical underlay.
The advantage is the ability to run workloads anywhere (within reason) in the world, regardless of the underlying infrastructure. However, the underlying infrastructure still matters. It matters to both performance and security. How does an organization keep track of performance and data throughout a globally distributed network that may include physical components managed by the customer and third parties?
Frankly, I don't know Ixia's offering. I haven't had time to go and look at the NFD13 videos. I do know the challenge of managing sensitive data in an an abstracted data center. I've implemented my fair share of data loss prevention applications. There are pain points between developers, operations, security, compliance, and of course end users. Many of the failures I've seen around DLP involve failed integrations between the diverse and sometimes conflicting needs of each group. DLP is hard. Tooling can help but tooling only isn't the solution.
For a company with a broad visualization and security portfolio, I expect Ixia to have a strong story around integration and operations of security and network operations. I also hope, given the age of the company, they'll have some great stories from the field to tell on what works and doesn't.
Share This Story, Choose Your Platform!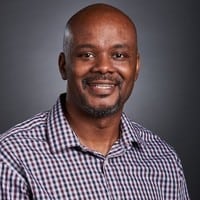 IT infrastructure subject matter expert (Cloud, Virtualization, Network & Storage) praised for transforming IT operations in verticals that include Pharma, Software, Manufacturing, Government and Financial Services. I've lead projects that include consolidation of multiple data centers and combining disparate global IT operations. "Three letter" Federal agencies have called upon me to lead the modernization of critical IT communication platforms.