Tech Field Day 15 Preview: Scale Computing
Amazon is now a $12B a year business and private data centers will continue to be a thing. According to CIO Advisor, Tim Crawford, depending on the deployment, the public cloud is 4X the cost of the private data center. Many variables go into the cost, but many of the variables simply aren't seen by the CIO/CTO. As a result, when companies compare the total cost of ownership(TCO) between Private and Public Cloud, the private cloud comes on top most of the time.
Therefore, we will continue to see investment, innovation, and competition in the private data center for years to come. It's why I don't discount hyperconverged infrastructure (HCI) vendors such as Scale Computing. We'll see Scale Computing next week during Tech Field Day 15 (#TFD15), my 5th TFD event.
As a reminder, Tech Field Day is an independent influencer event sponsored by 7 to 8 companies. Stephen Foskett flies in 12-delegates to listen to the presenters discuss the business and technical details of their product and services. It's a great opportunity to deep dive into the technology. Outside of travel, meals and vendor swag, delegates are not compensated for the event or are required to write about the event or companies. Obviously, it makes sense to do so when appropriate.
I was first introduced to Scale Computing at Storage Field Day 5, way back in my Virtualizedgeek days. It's fitting that I get an update on Scale Computing in my current role as CTO Advisor. The conversation has changed. First, the industry has changed. It's no longer enough just to provide a virtualization platform. Virtualization itself is a commodity.
CIOs and CTOs require tools to manage infrastructure designed for both legacy applications and new 12-factor or cloud-native applications. The shifted focus on value up the stack is critical for Scale Computing's story as the company is now targeting larger enterprises alongside their traditional SMB customer. The company has long been a leader in HCI for SMB. As SMB companies continue to leverage and embrace SaaS offerings, Scale Computing must show additional value beyond pure infrastructure.
Scale Computing is now a seasoned veteran at presenting to the TFD audience. However, this is a new market for the company. Presenters will need to talk beyond speeds and feeds. Unlike competitors such as Nutanix, Scale Computing doesn't offer support for the VMware ecosystem. In my state of VMware competition post, I highlighted VMware's ecosystem is a large part of their dominance. Nutanix offers s complete platform alongside support for vSphere. Scale Computing needs to tell the story why enterprises should not only forgo VMware but hybrid support models such as Nutanix Prism.
Competition is good; I'm looking forward to both the marketing story and experiencing that point where my eyes start to glaze as the conversation around Flash efficiency and erasure closure goes beyond my technical depth.
Share This Story, Choose Your Platform!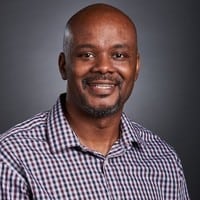 IT infrastructure subject matter expert (Cloud, Virtualization, Network & Storage) praised for transforming IT operations in verticals that include Pharma, Software, Manufacturing, Government and Financial Services. I've lead projects that include consolidation of multiple data centers and combining disparate global IT operations. "Three letter" Federal agencies have called upon me to lead the modernization of critical IT communication platforms.