Why VMworld is still relevant – Hybrid Infrastructure
If you watch the Twitter stream or read the analysts' predictions, Public Cloud is taking over the data center. So, why am I attending VMworld for the 5th straight year? VMware is obviously a legacy data center technology company and the world is moving to Public Cloud.
The first obvious answer is that Public Cloud isn't taking over the data center. At least not every data center. The next answer is because VMworld is still the center of gravity for the IT infrastructure ecosystem. vSphere is still the engine that drives most enterprise data centers. Storage, Network, and management vendors still flock to the conference.
In addition to the traditional data center hardware and software companies, VMworld is a great place to hear about the hybrid infrastructure story. I'm firmly in the camp that Public Cloud and private infrastructure will co-exist for the majority of large enterprises. Even companies that buy into the Public Cloud story require a method to transition and therefore support hybrid infrastructures. VMware has a story with NSX.
A difficult decision CTO and Architects have to make is when to embrace new forms of networking. Google Compute, AWS, and Azure all use different network abstractions and security approaches. NSX is going down a road that allows for carrying legacy network designs into the Public Cloud. While many may frown on the idea, NSX is offering an answer to a tough management challenge. I'm looking forward to hearing more about NSX' ability to be "cloud glue" at VMworld.
VMware isn't the only major company with a hybrid infrastructure story to tell. Cisco has been busy acquiring cloud-based companies. Cisco is on a social media blitz promoting its dCloud service offering sandbox Cloud environments. Cisco also has a One Cloud strategy for brokering different cloud services. Also, remember Cisco is a hardware company first and foremost. With stakes in both the server and network hardware markets, Cisco is all in on hybrid infrastructure. It's going to be worth stopping by their booth to discuss hybrid.
There's also companies such as Turbenomics (VMTurbo) that have shifted their focus beyond VMware to a broader audience of hybrid infrastructures.
So, VMworld is still the conference to attend. Not just for the VMware messaging but to also understand the how to start down the road and manage hybrid infrastructures from other vendors and the community.
Share This Story, Choose Your Platform!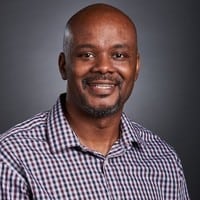 IT infrastructure subject matter expert (Cloud, Virtualization, Network & Storage) praised for transforming IT operations in verticals that include Pharma, Software, Manufacturing, Government and Financial Services. I've lead projects that include consolidation of multiple data centers and combining disparate global IT operations. "Three letter" Federal agencies have called upon me to lead the modernization of critical IT communication platforms.