Understanding VMware's many Cloud Strategies
I finally got around to reading the press release about the IBM/VMware hybrid cloud partnership. Before reading the press release, my first question was how is the IBM union different than VMware's existing vCloud partnership. The second question, how is the IBM offering different than VMware's current hybrid cloud strategy vCloud Air. I'll tackle both questions.
vCloud Partner Network
Traditionally VMware has offered a network of data center providers that provide hybrid cloud solutions based on vCloud Director. vCloud Director is VMware's base solution for building private clouds. Service providers use the platform to provide hybrid cloud solutions to extend existing vSphere environments to service provider data centers. Not to be confused with vCloud Air there is similar functionally.
VMware customers install the vCloud Director plug-in to their existing vCenter. The plug-in allows seamless integration between the customer's on-premises data center and the cloud providers vCloud Director enabled infrastructure. The last time I checked on pricing the model leverages blocks of pre-negotiated capacity. There's tiny margin for most providers for AWS-like public cloud offerings. The pre-allocated model allows providers to ensure some level of profit for cloud offerings. You'll see these offerings bundled with other managed service offerings. Regardless of usage, customers pay a set amount for the pre-allocated capacity. Customers are allowed to oversubscribe resources similar to on-premises vSphere environments.
vCloud Air
vCloud Air is VMware's hosted hybrid cloud solution. It's also built on vCloud Director but has a value added custom interface. As I've written in the past, I'm not a fan of the skin that VMware has implemented for their cloud service. A fundamental difference in VMware's direct offering vs. their partner solutions is the price model. vCloud Air allows for AWS-Like pay by the drink pricing. End users can simply bring out a credit card and start using the service after they are validated. There's no minimum commitment. In theory, there's a lot to like.
You are limited to VMware's handful of data centers, and I have consistently heard challenges regarding VMware's version of this service. I've had VMware partners reach out to me and ask to clarify that VMware's vCloud Air solution is different than the vCloud Air service offered by partners. Well, here you go.
IBM Partnership
Now we've arrived at yet another partnership model. IBM offers a large selection of cloud services. The best way I can describe the IBM solution is hosted vSphere. IBM and VMware added fancy PR language to expose some sausage making. In a nutshell, IBM and VMware have worked together to automate the deployment of vSphere, NSX and VSAN within IBM's cloud. I'm pretty sure this is all bare metal provisioning for the vSphere hosts. But, that's getting into the details of making the sausage.
There's no mention of vCloud Director so, I'm assuming this is pure VMware vSphere. From what I understand the IBM partnership isn't much different than what Rackspace offers today for hosted vSphere. Rackspace just doesn't reveal how they provision the vSphere environments. I'd imagine IBM provisioning is completely automated once you get through the sales and engineering discussions. VMware is also offering customizations to vRealize to make the integration with customer's existing vSphere solution seamless.
Of course, IBM cloud data center footprint is pretty big with 45 global data centers. You also get the support of Big Blue, and if you were considering migrating workloads to other IBM cloud solutions, this gets you one step closer.
Bottom-line
If you want IBM hosted private vSphere that connects to your existing VMware environment then wait no longer. Otherwise, you could give Rackspace or a number of providers a call and get something very similar today. You could also partner with one of the larger vCloud Air partners, and leverage pre-existing solutions on the market that offer the vCloud Director API.
Share This Story, Choose Your Platform!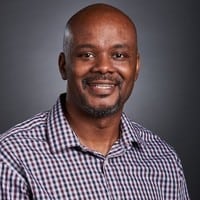 IT infrastructure subject matter expert (Cloud, Virtualization, Network & Storage) praised for transforming IT operations in verticals that include Pharma, Software, Manufacturing, Government and Financial Services. I've lead projects that include consolidation of multiple data centers and combining disparate global IT operations. "Three letter" Federal agencies have called upon me to lead the modernization of critical IT communication platforms.