Hyper-converge Infrastructure Support Considerations – CTO Coffee Chat
EMC's announcement of their latest hyper-converged infrastructure (HCI) platform, VCE VxRAIL prompted me to discuss support considerations of hyper-converged platforms. I've been researching the value of SAP HANA appliances vs. Tailored Data Center Integration (TDI). TDI is SAP's option to bring your own infrastructure for HANA.
One of the primary advantages to the SAP HANA Appliance over TDI is the support model. Organizations can call SAP directly for support regardless of the source of their challenge. SAP will route hardware level issues to the hardware partner on behalf of the customer.
Hyper-converged infrastructure has some of the similar support benefits as an application appliance. In the case of VCE, the equipment and virtualization layer are all supported by VCE. VCE isn't the only HCI vendor to offer end-to-end support. Nutanix has its own hypervisor and offers similar support. Scale Computing pioneered this model of converged hypervisor and hardware support.
Share This Story, Choose Your Platform!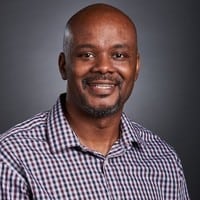 IT infrastructure subject matter expert (Cloud, Virtualization, Network & Storage) praised for transforming IT operations in verticals that include Pharma, Software, Manufacturing, Government and Financial Services. I've lead projects that include consolidation of multiple data centers and combining disparate global IT operations. "Three letter" Federal agencies have called upon me to lead the modernization of critical IT communication platforms.