How I use LinkedIn
LinkedIn has a notorious reputation as being a place to park your resume and get trolled by recruiters. I find real value outside of job hunting.
I long have seen people dismiss LinkedIn as just a place to park their resume and get trolled by recruiters. Believe it or not, LinkedIn is a proper social media network that's tailored to your professional life. I've invested a lot of time in LinkedIn over the years. Outside of job opportunities, it's led to side work and a place to share knowledge and have real conversations. Some people enjoy LinkedIn groups as a way to build community. I spend a little time in groups, but I've found the most powerful element of the news feed. In this post, I'll share how I leverage the news feed to both build my brand and network with other professionals.
Socially selling your expertise
One of the primary benefits of social media is to promote my expertise in technology and business. I don't mean by saying stuff like, "I'm a thought leader in shifting paradigms." I'm talking real expertise. I enjoy sharing what I know, or what I'm learning and seeking new topics. The public act of participating in my community has the side benefit of socially selling the concept that I'm an expert.
The term expert is relative. If I were in a crowd of engineers that operate Web-scale clouds, I wouldn't be considered an expert. However, in a mixed community such as LinkedIn, I am a cloud computing expert. When a CIO, CEO or other business process owner reads one of my LinkedIn contributions, I become the expert and the bridge they need into an area that's foreign to them. I've socially sold myself as an expert without misrepresenting what I know.
LinkedIn has a notorious reputation for being a place where only job seekers or recruiters hang out. This reputation is only partially true. I couldn't tell you how many real world interactions I've had where people have read one of my LinkedIn updates and continued the conversation. I've had startups, PR firms and established vendors reach out to either pitch their solutions or get advice. I've also gotten passive consulting opportunities. These opportunities are a result of other professionals seeing my updates on their news feed and I hate to say via those annoying e-mails LinkedIn spams us with.
Blogging Platform
I was an early user of LinkedIn's blogging platform Pulse. There are some serious heavy hitters contributing to Pulse, which makes it appealing to the masses. While Pulse doesn't have all of the full features of a WordPress, I find great value.
When I post to Pulse, LinkedIn notifies my followers and contacts via their notification center and e-mail. Contacts will also see a summary of my blog posts on their newsfeed. I can't understate the power of LinkedIn's blogging platform interaction. If a reader has a LinkedIn account, interacting with the community becomes a frictionless experience.
I get more comments on some LinkedIn blog posts than I receive all year on my personal blog platform. An example is my post on working for a Big 4. The post is below.
https://www.linkedin.com/pulse/20140628194552-31940198-considering-working-for-a-big-4?trk=mp-author-card
As of the time of this writing, the post as been read over 7K times and has over 60 comments. These numbers are unseen on my personal blog. More importantly, the real world interaction has been encouraging. Even on posts that aren't as well read, I constantly get LinkedIn messages from readers commenting on my posts. If you've blogged at all, you know how encouraging it is to get feedback even if only a few people have read your post.
Conclusion
Don't try to recreate the wheel. I re-post content that I believe would be interesting to my peers on LinkedIn. LinkedIn has the audience. The last numbers I saw had LinkedIn just shy of 400 million users. I personally have 1900 followers. It may not become your everyday social media destination, but it has benefited me professionally outside of hunting for a job.
Share This Story, Choose Your Platform!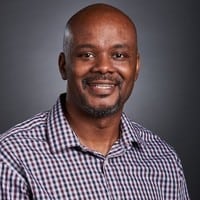 IT infrastructure subject matter expert (Cloud, Virtualization, Network & Storage) praised for transforming IT operations in verticals that include Pharma, Software, Manufacturing, Government and Financial Services. I've lead projects that include consolidation of multiple data centers and combining disparate global IT operations. "Three letter" Federal agencies have called upon me to lead the modernization of critical IT communication platforms.