VMUG – Pivoting to Avoid Becoming Legacy – CTO Advisor 094
Keith and Mark sat down with VMUG CEO Brad Tompkins to talk the future of the VMware User Group (VMUG). The VMUG membership is a great pulse of the traditional IT organization. With all the talk about containers, serverless, and cloud, where are VMUG members in their technical journey? How does Tompkin navigate what members want to learn vs. what members must learn to avoid in his words not having an answer for the members CXOs. Great conversation on how to turn the ship from the bottom up.
Share This Story, Choose Your Platform!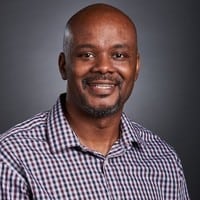 IT infrastructure subject matter expert (Cloud, Virtualization, Network & Storage) praised for transforming IT operations in verticals that include Pharma, Software, Manufacturing, Government and Financial Services. I've lead projects that include consolidation of multiple data centers and combining disparate global IT operations. "Three letter" Federal agencies have called upon me to lead the modernization of critical IT communication platforms.