Dell Technologies PowerOne – Dell's Private Cloud?
In this Dell Technologies sponsored podcast, Dell Marketing's Conor Duffy, David Iovino, and Justin Jones all join the program. Dell made a big splash with Intel back in November of 2019 by announcing a new converged infrastructure (CI) system. However, in the age of HCI and the public cloud, where's the space for a new converged infrastructure system? Dell Technologies is making the argument that customers looking to achieve similar outcomes to the public cloud should look toward Dell Technologies and PowerOne for those outcomes.
Keith challenges the team on the approach to Dell making the investment in 10's of thousands of lines of code to automate infrastructure without knowing individual customer environments. Dell makes the case for customers trusting Dell with automation.
Show Notes
Dell PowerOne – Website
Video Interviews
Conor Duffy

David Iovino

Just Jones
Share This Story, Choose Your Platform!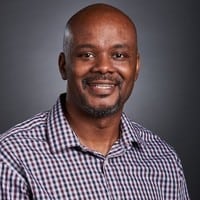 IT infrastructure subject matter expert (Cloud, Virtualization, Network & Storage) praised for transforming IT operations in verticals that include Pharma, Software, Manufacturing, Government and Financial Services. I've lead projects that include consolidation of multiple data centers and combining disparate global IT operations. "Three letter" Federal agencies have called upon me to lead the modernization of critical IT communication platforms.