Abstraction on Abstractions with Martez Reed
In this CTO Advisor Podcast, Keith and Martez Reed (@greenreedtech), Director of Technical Marketing at Morpheus talk about solving challenges regarding Storage Abstraction and sorting through the numerous options to simplify its application.
Here's the link to Martez' Virtualized Geek blog on the IT Skills Gap
Share This Story, Choose Your Platform!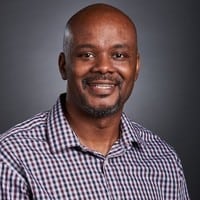 IT infrastructure subject matter expert (Cloud, Virtualization, Network & Storage) praised for transforming IT operations in verticals that include Pharma, Software, Manufacturing, Government and Financial Services. I've lead projects that include consolidation of multiple data centers and combining disparate global IT operations. "Three letter" Federal agencies have called upon me to lead the modernization of critical IT communication platforms.