From Excel to Kubernetes – Super Dope Conversation with Kelsey Hightower
Kelsey Hightower joins Keith Townsend again to talk about getting to the outcomes. The conversation starts with understanding what it is end-users want to accomplish with computers and ends with understanding Kubernetes' most basic primitives. No matter your knowledge of containers, cloud computing, or IT, Keith and Kelsey get you there around the value of Kubernetes and hints to the value of Google's Autopilot.
Share This Story, Choose Your Platform!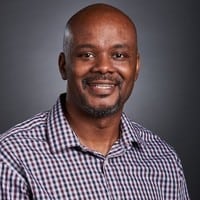 IT infrastructure subject matter expert (Cloud, Virtualization, Network & Storage) praised for transforming IT operations in verticals that include Pharma, Software, Manufacturing, Government and Financial Services. I've lead projects that include consolidation of multiple data centers and combining disparate global IT operations. "Three letter" Federal agencies have called upon me to lead the modernization of critical IT communication platforms.