Expanding Remote Access At Scale Overnight
What happens if you are asked to expand your VPN or VDI solution to support 10-times the current number of concurrent users? Challenges such as user training, internet bandwidth, and hardware procurement present obstacles to going from 100 to 1000 users or similar to Intel (this video's sponsor) from 10,000 to 100,000 users in a single weekend. As part of the CTO Advisor Hybrid Infrastructure (CTOAHI) journey, we demonstrated how VMware cloud solutions enable the rapid expansion of your VDI sessions without long hardware procurement cycles and minimum changes to your IT operations.
Share This Story, Choose Your Platform!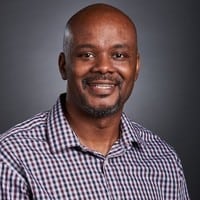 IT infrastructure subject matter expert (Cloud, Virtualization, Network & Storage) praised for transforming IT operations in verticals that include Pharma, Software, Manufacturing, Government and Financial Services. I've lead projects that include consolidation of multiple data centers and combining disparate global IT operations. "Three letter" Federal agencies have called upon me to lead the modernization of critical IT communication platforms.