Is AWS Leading Hybrid IT Storage?
I've had robust conversations with IT vendors and customers about the reality of modern enterprise IT operating models. Some CTOs claim the march to the public cloud and cloud-native technologies is a forgone conclusion. However, the cloud operating model is only a part of the enterprise IT story. Customers, hardware OEMs, independent software vendors, and even cloud service providers (CSP) constantly adjust their product portfolios to accommodate the ever-growing enterprise IT landscape. What hybrid IT insights can we learn from AWS' Storage Day?
The Hybrid Paradigm
As businesses adapt to changing market dynamics and need more agile and scalable solutions, the hybrid IT approach has emerged as the winning operating model. Hybrid IT blends traditional on-premises technologies and cloud-based services – to create an efficient computing environment. Hybrid Infrastructure takes Hybrid IT further by adopting diverse physical locations such as the public cloud and on-premises/colocation. 
The approach enables companies to innovate in the public cloud while retaining many advantages of traditional on-premises technologies. One of the hybrid operating model's more mature areas is data storage.
AWS Storage Solutions: Beyond Object Storage
Amazon Web Services (AWS) offers a diverse range of storage solutions. While S3 object storage has been a cornerstone of cloud-based data management, AWS has long recognized that a one-size-fits-all approach only caters to some of the intricacies of some businesses. This realization has led to the development of a comprehensive suite of storage options catering to various use cases and preferences, all of which had feature updates announced as part of AWS Storage Day 2023. 
                   Object Storage: AWS Simple Storage Service (S3) has redefined how data is stored and accessed in the cloud. With its virtually limitless scalability and durability, S3 has become the de facto choice for many organizations looking to store massive amounts of unstructured data. 
However, even with one of the oldest cloud storage solutions, AWS customers still need traditional file system access to their data. AWS announced a non-POSIX compliant mount point service. Mount Point may be the best example of Hybird Storage. 
                   Block Storage: Traditional block-level storage remains critical for many enterprise applications. AWS Elastic Block Store (EBS) allows users to provision block storage volumes akin to physical hard drives, providing the low-latency performance required by transactional applications. EBS remains the foundation of storage for EC2 instances, with some 100 trillion I/O transactions a day. AWS announced support for up to 128 EBS volumes on the latest Intel Sapphire Rapids platforms. In talking with AWS, the increased capacity improves support for containers running on EC2. The increased volume limits allow for more compute density on the M7i instances. 
                   File Storage: Recognizing the importance of shared file systems, AWS offers Amazon Elastic File System (EFS), a fully managed, scalable file storage system. EFS supports various use cases, from content management to data analytics, providing flexibility for diverse workloads. In addition to EFS, AWS has announced FSx services focused on Windows, Lustre for HPC workloads, and NetApp ONTAP to provide traditional SAN services within your AWS VPC. AWS brought the ability to fine-tune IOPs without over-provisioning disk, which can save a bit of money on cloud storage costs. 
Meeting Diverse Needs
The diversity of storage requirements across industries drives the demand for hybrid IT environments. While object storage is ideal for storing vast amounts of unstructured data like images, videos, and logs, there may be better choices for high-performance databases or latency-sensitive applications. For instance, a financial institution handling real-time trading data may require block storage to ensure instantaneous data retrieval and processing. On the other hand, a media company managing video editing workflows might find shared file storage more suitable to enable collaborative content creation.
The Future Is Hybrid
The hybrid future of enterprise IT is here, and AWS Storage solutions serve as a prime example of this paradigm shift. Whether it's the scalability of object storage, the performance of block storage, or the versatility of file storage, AWS has shown the way for businesses to embrace hybrid IT environments that optimize performance, flexibility, and control. As we journey into this new era of computing, one thing is sure – the hybrid cloud is not just an option; it's the future.
Share This Story, Choose Your Platform!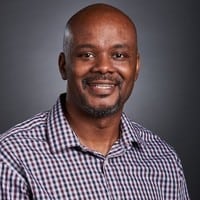 IT infrastructure subject matter expert (Cloud, Virtualization, Network & Storage) praised for transforming IT operations in verticals that include Pharma, Software, Manufacturing, Government and Financial Services. I've lead projects that include consolidation of multiple data centers and combining disparate global IT operations. "Three letter" Federal agencies have called upon me to lead the modernization of critical IT communication platforms.