Returning to the Data Center: 4 Essential Skills for Repatriating Your Workloads
As a public cloud consumer, you realize there's a lot of value-add within the services found on the public cloud. For example, AWS has 238 products we've been overviewing over the past couple of months. However, most customers only use a fraction of those services. In addition, some customers find that applications they support may not need the scale and white glove touch of the public cloud. Therefore, moving those workloads to the private data center looks appealing. 
If you are considering such a move, what skills are required to make such a move? Whether your infrastructure was born in the cloud or moved after years of being on-premises, let's discuss four skills your organization must acquire to return to the data center.
Physical Management
At the top of the list of value-adds for a public cloud are the physical facilities of the data center. There's real estate, power, environmental controls, physical security, etc. Don't try to recreate this undifferentiated level of effort. Ultimately, you need somewhere to put your servers in racks. However, this is best left to colocation providers to make it as invisible as possible. The best white glove providers will do the racking and stacking of network and server gear. In the best-case scenario, you may never see the inside of your data center.
Asset Management
Configuration management isn't a new concept for Cloud operations. Over the past decade of the public cloud, we've dealt with configuration management. We associate configurations with points in times and events. DevOps teams integrated and evolved development pipelines into our management control plane. The private data center adds the asset management lens to our responsibility. We may bring over a serverless architecture for a given set of applications. However, those serverless functions run on servers.
It's someone's responsibility to know the details of those servers. For example, how much did they cost? Are the servers on lease (Opex) vs. depreciated (Capex)? What are the refresh cycles for the hardware? Can older servers be recycled for low-priority workloads? How do you handle the disposal of end-of-life equipment?
Another option is to outsource servers to a managed service provider. You describe the application requirements, and the managed service provider selects, installs, and manages the hardware. If this model sounds familiar to the public cloud, it is similar, and you lose much of the cost advantages of self-hosting.
Hardware Platform Engineering
The platform engineer is a familiar role within many cloud operations groups. Over the years, you've had to figure out multicloud operations. You may have some applications on Google Cloud, AWS, and Azure. You may need to tie in data from a SaaS platform to enable developers to move seamlessly between cloud platforms and Kubernetes. Needing to manage the underlying hardware is simply another angle.
I don't want to underemphasize how important hardware engineering is to successful repatriation. Hardware doesn't seem to matter in the cloud because the cloud providers have poured a tremendous amount of engineering effort into the user experience. What processor to select for your databases vs. your general virtualization stack is a fundamental question. What hypervisor, if any, is something your team must now figure out.
Enterprise Procurement
Speaking of which hypervisor to use, if you've never had to negotiate a software contract, the experience from the Hey team is enlightening. Your team must negotiate every aspect of purchasing and contracting services, from colocation to servers, storage, networking, and software. So when we talk about the value-add of the cloud, all of these considerations are hidden behind the cost of that $123/month Windows EC2 instance.
Conclusion
Deconstructing everything a public cloud provider does to provide the most straightforward services proves more difficult than on the surface. We need to remember a lot of muscle memory once we leave the private data center. Couple the loss of talent as data center engineers transitioned to consuming the public cloud, and you may get a sticker shock on what it takes to run a hybrid infrastructure. While we still believe hybrid infrastructure is the future of enterprise IT operations, you must tread lightly before jumping back into the deep of running private infrastructure.
The CTO Advisor Repatriation Workshop
Are you interested in a deeper dive? There's still conversation about networking, governance, and security. We'll be putting on an in-person workshop and want your input. Take a few minutes to fill out our survey.
Share This Story, Choose Your Platform!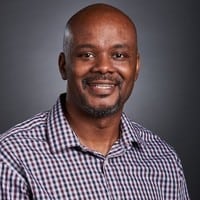 IT infrastructure subject matter expert (Cloud, Virtualization, Network & Storage) praised for transforming IT operations in verticals that include Pharma, Software, Manufacturing, Government and Financial Services. I've lead projects that include consolidation of multiple data centers and combining disparate global IT operations. "Three letter" Federal agencies have called upon me to lead the modernization of critical IT communication platforms.