Juniper Apstra Proof of Concept
We recently ran a sponsored proof of concept for Juniper's Apstra solution. It's a network abstraction tool, and saying we learned more than anticipated is an understatement.
Executive Summary
The effort has led our team to request that we engage Juniper in continuing the use of Apstra beyond the boundaries of this project. As we face many of the same supply chain, and resource constraints as our end-user customers, we find Apstra among the best options for supporting a cloud-native scale network design without relying on a hardware solution from a single vendor. While the learning curve to get our engineers up to speed with Juniper Apstra took some time, we found that Apstra met the requirements of the CTO Advisor implementing and maintaining EVPN/VXLAN within the CTO Advisor Hybrid Infrastructure.
Share This Story, Choose Your Platform!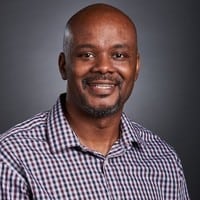 IT infrastructure subject matter expert (Cloud, Virtualization, Network & Storage) praised for transforming IT operations in verticals that include Pharma, Software, Manufacturing, Government and Financial Services. I've lead projects that include consolidation of multiple data centers and combining disparate global IT operations. "Three letter" Federal agencies have called upon me to lead the modernization of critical IT communication platforms.