The CTO Advisor Virtual Seminar
We've been thinking about events and virtual events over the past two years. Due to the lack of interaction, I'm not a huge fan of attending virtual events. We did host a sizable virtual event in 2020. The overwhelming feedback was the interactive parts of the conference were the most appreciated. Oddly, some unexpected feedback – too much content. So, we've decided to listen to the input. We are putting on a virtual seminar on July 7th, 2022, from 10:00 AM CST to 2:00 PM CST.
Our virtual seminar will focus on the hybrid infrastructure. Customers are questioning what's next after the announcement of the acquisition of VMware by Broadcom?
In addition to our popular social lounge, we'll have the following sessions.
Keynote
Speaker: Rebecca Weekly, SVP Hardware Systems, Cloudflare
Title: Why Hardware Still Matters
Abstract: 81% of companies use the public cloud according to Gartner and the trend has only been increasing since a global pandemic and online consumption of goods (retail, streaming, etc.) has driven consumer growth of cloud services, so companies have increased focus on development critical to their revenue (specifically software, application development, etc.) and "outsourced" decisions about hardware to cloud service providers. It may seem counterintuitive to observe this trend, and also claim that hardware still matters, but in reality since 2016 the industry has leaped into a Renaissance of hardware systems innovation from AI and video transcode accelerator startups, to custom silicon development, new classes of general purpose technologies (like persistent memory, disaggregated memory, faster storage mediums), and open network solutions. There has never been a time in our industry where the hardware systems are more critical to the customer experience, security, reliability, and sustainability of our ecosystem. In this session we will walk through key innovation domains in the industry, and how our experience building a network of 270 cities in over 100 countries interconnecting over 10,500 networks globally, including major ISPs, cloud services, and enterprises.
Breakouts
Speaker: Keith Townsend, Principal CTO Advisor, The CTO Advisor LLC
Title: What's Next After VMware?
Abstract: There are a lot of unanswered questions for the VMware customer, employee, and partner. Keith Townsend will detail the new direction of the CTO Advisor Hybrid Infrastructure (CTOAHI) as a result of the acquisition of VMware. Customers in the middle of a hybrid infrastructure transformation must handle the curveball of an expected change in strategy from the new VMware. Keith shares his response and advice for employees, customers, and partners. CTOAHI is an environment built as a PoC for large enterprises. Keith will share the practical learnings from CTOA early lessons.
Speaker: Joe Onisick, Co-Founder, Transformation Continuum
Title: Data Gravity: Reaching Escape Velocity
Abstract: Data Gravity describes the gravitational effect your data has on your applications and services. Simply put, those apps and services are pulled to where your data is stored. This pull can create lock-in to your provider, excessive costs accessing that data in the form of egress charges, and reduced flexibility in choosing where and how to deploy applications. This session will provide a framework for assessing your current and future data locality requirements and an understanding of when and where to consider data repatriation.
Speakers:
Moderator: Karen Lopez, Senior Project Manager and Architect, InfoAdvisors
Enrico Signoretti, Head Research Product Strategy, GigaOM
Keith Townsend, Principal CTO Advisor, The CTO Advisor LLC
Ray Lucchesi, Information Technology and Services Consultant, Silverton Consulting
Andy Banta, Storage Janitor, Independent
Title: Modern Day Primary Data
An Object storage company claims Object storage is the present and future of cloud-based storage and all storage. Keith Townsend interviewed Dr. Kenneth Hoste of Ghent University at KubeCon. More than 50% of the compute-based research at Ghent occurs in Fortune against NFS. In addition, AWS recently announced FSx fo ONTAP. What does the term Primary Data mean in 2022, and how should architects consider enabling cloud-native applications and data analytics? The storage and data experts panel will dig deeper into the topic and shed light on the topic.
Share This Story, Choose Your Platform!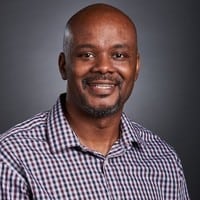 IT infrastructure subject matter expert (Cloud, Virtualization, Network & Storage) praised for transforming IT operations in verticals that include Pharma, Software, Manufacturing, Government and Financial Services. I've lead projects that include consolidation of multiple data centers and combining disparate global IT operations. "Three letter" Federal agencies have called upon me to lead the modernization of critical IT communication platforms.