Introducing Amazon Cloud FSx for ONTAP
​ @NetApp  and  @Amazon Web Services teamed up to offer Amazon FSx for ONTAP. AWS' Adrian Deluca joins the CTO Dose on the CTO Advisor Road Trip to discuss how this solution is different than what's available in the AWS Marketplace and how it helps customers migrate and manage workloads in AWS Cloud.
Sponsored by NetApp Join the  @ActualTech Media –  webinar to learn more – https://ntap.com/cto-reg
Share This Story, Choose Your Platform!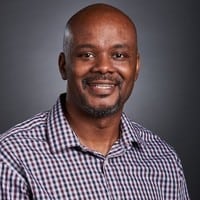 IT infrastructure subject matter expert (Cloud, Virtualization, Network & Storage) praised for transforming IT operations in verticals that include Pharma, Software, Manufacturing, Government and Financial Services. I've lead projects that include consolidation of multiple data centers and combining disparate global IT operations. "Three letter" Federal agencies have called upon me to lead the modernization of critical IT communication platforms.