VMware Broadcom – Employees Customers and Partners What's Next?
What does the announced acquisition of VMware by Broadcom mean for VMware employees, customers and partners?
I've hosted theCUBE with Wikibon's Dave Valente at VMworld in the past. He is a brilliant analyst. I'll send you over to his analysis of the deal to better understand the financials and the future strategy of a Broadcom-owned VMware. This post focuses on the immediate future for employees, customers, and partners. What should you be doing as a result of the acquisition? More importantly, how should you feel. I've personally realized how I feel matters more in the aftermath than the specifics of the deal.
I want to acknowledge the emotional side of this business deal. Corporations are made up of people. And this announcement has had a profound impact on people.
Cross-Cloud
First, let's look at why VMware generates ~$13B/year in revenue. Its core product, vSphere, remains the dominant virtualization stack for the private data center. A hypervisor is something that every PC running Windows 10, or greater has installed. Managing server instances across hundreds or even thousands of nodes requires a VMware vSphere. It's a sticky technology. So much so that all major cloud providers offer a flavor in their public clouds.
The fact that VMs are prevalent is part of the problem. As we look to adopt the public cloud and Cloud-native technologies in the enterprise, VMware's percentage of workloads diminishes. As a result, what should have been a growth opportunity for VMware has turned into the end of VMware's short-lived independence.
VMware hasn't been able to crack the nut of supporting VMs next to the Public Cloud and Cloud-native. At least, VMware hasn't found a way that keeps its stock price from becoming an acquisition target.
However, the problem exists whether VMware is trying to solve it or not. The challenge of hybrid infrastructure is core to this entire blog post. Customers have to figure out how to transition to the cloud cost-effectively, refactor to Cloud-native, or run a hybrid infrastructure.
Employees
Let's be straight. If you work in a back office function including Accounting, Finance, Human Resources, or some other non-engineering role, it's unlikely that your job will survive. Broadcom will make some job cuts, and these are roles that go first. So I'd encourage you to look at opportunities within that space.
Your skill set is scorching if you work in sales, product engineering, product marketing, or support. We aren't sure what will happen to your product or B/U. But what we do know is that customers have the problem VMware aims to solve. VMware may not have solved it in this era of its journey. As someone in the thick of the challenge, you have a very desirable skill.
If you don't believe it, do a quick search on any cloud provider's job site. Look at the number of people moving from a vendor role to a customer role. Look at the number of startups in your space. I know Raghu said it during the all-hands meeting, but it is true. You'll be OK whether at VMware under Broadcom's leadership or somewhere else solving the same problems from a different angle.
You have 40-days as of the go-shop period. VMware's stock price isn't going anywhere. I'm not saying coast, but you should be taking this time to contemplate the positive outcomes. The quarter-to-quarter pressure to meet earnings is off. Take the time to enjoy not having a revenue spotlight cast upon everything you do. Look around your network without feeling rushed. Broadcom may be a great future or not. One thing for sure, you are in a position of strength.
If you are in any engineering or product role, I have to put the idea out that you think about starting a business. I'm sure you've had product ideas that haven't made it past the filtering process. Some of you think, "If only they had listened to me about approaching the problem this way…." Well, this is your opportunity. There's a huge need for professional services, managed services, and new products to solve this "cross-cloud" problem. Something to consider while the pressure to make the numbers are off.
Customers
While VMware has tried many things, it's still VM-Ware at its core. vSphere is that thing that's running in the corner doing its thing. There are companies still running vSphere 6.0 because the Platform is mature. Those same customers are implementing Kubernetes and deploying workloads across multiple clouds. Enterprise technology is cumulative. We rarely move from one platform to another platform. For better or worse, to collect platforms. There was a hope that VMware would figure out how to merge the destiny of vSphere with our Kubernetes efforts.
Every Kubernetes distribution has support for vSphere. Even IBM Red Hat OpenShift has best practices for running on vSphere. However, we haven't seen vSphere names spaces take off or using Kubernetes as the control plane API for vSphere – At least not at scale. On the other hand, we have witnessed VMware improve vSphere and completely re-engineer the Platform for Kubernetes awareness. It was a heavy lift, and I'm appreciative of the effort.
That work is an excellent indication of where we can bank for the vSphere platform in the future. Broadcom is buying VMware for vSphere. Furthermore, let's be honest. You've looked at alternatives. KVM and Hyper-V are "free." However, you looked at the switching cost and risk several times over the years. Not much as changed. Broadcom will continue to invest in VMware's flagship product, and the ecosystem isn't going anywhere; more on that in the Partners section.
The folks at Broadcom are smart. If you are a VMware customer and your ELA is coming up for renewal, I'd look at pulling that forward to lock in before any price increases from Broadcom. I do expect price increases. However, enterprise IT moves slowly, and VMware's core product suite is mature.
If you have already bet on VMware Tanzu, remember, it's Kubernetes. VMware's market challenge is also to the customer's advantage. I'd spend minimum time figuring out how to move on from Tanzu vs. ensuring that your projects stay on schedule and within budget. VMware' Cross-cloud vision isn't mature enough for it to become sticky. Tanzu Application Platform (TAP) has different opinions than a Red Hat OpenShift. However, under the covers, it's all Kubernetes. remember, Kubernetes, if not anything, is portable from distribution to distribution. It's why you selected the platform.
You may be asking about EUC and Network & Security. VMware's EUC has struggled in the "rock fight" competition with Microsoft. Citrix has gown private for a reason. I think this business is already mature and lacks investment from VMware. If you are unhappy with VMware EUC today, you should already be exploring options.
Network and Security are complicated areas. VMware acquired Carbon Black, and Broadcom will need to rationalize the product portfolio. However, unless you are at the start of the deployment, we are 18-months out before any announcement about the portfolio. NSX is VMware's last significant hit, and I believe it has a similar status to vSphere. In other words, if you are vested in VMware's portfolio today, I don't see an immediate need to make changes. You'll have the discussion on pricing as appropriate.
Partners
I think this is the most exciting part of the story. VMware is changing, but vSphere is still vSphere! What VMware tried hasn't worked. At least not to the extent it can remain an independent company. I point to the opportunity for employees. Customers need solutions to the hybrid infrastructure problem. Believe it or not, some customers aren't going to see or take my advice about holding pat.
Customers will want advice on what's going on at VMware competitors or how open source can solve some of the challenges VMware couldn't. Moving away from vSphere is one of the hardest problems customers face. You are in a strong and trusted position to calm fears with real data. How does shifting from VMware impact your customers existing efforts? Is this the right time to go down a modernization path and replatforming the VM platform?
In addition, the change will provide opportunities to partner with the new VMware we can't predict.
During a Twitter Spaces conversation with Rob Hershfeld, CEO of RackN, Rob shared how this may be an opportunity for VMware to step back from being all things to all customers. VMware, as an independent company, has been forced to show growth. It has meant competing with one-time partners such as Cisco. The competition with Nutanix has reached legendary status.
If we believe Dave Valente and Hock Tan, Broadcom CEO, the new VMware's primary focus includes increasing profit to $8B/year and doing everything to increase profit to $8B/year. Broadcom will not reach the goal via cuts alone. Instead, the company will need to figure out how to better partner to take advantage of VMware's extensive intellectual property.
VMware Explore sounds like a great place to have early conversations with product teams and like-minded partners. But, again, going back to the problem statement, hybrid infrastructure is complex, and we need all the intelligent people we can get looking for solutions.
Conclusion
Slow down, and take a sip of your favorite beverage. Yes, if you are an employee, customer, or partner, the acquisition announcement is significant. However, you are already an employee, customer, or partner. You did the hard work to get to this space. You've learned a great deal during the journey. You'll be fine because you know the work.
Share This Story, Choose Your Platform!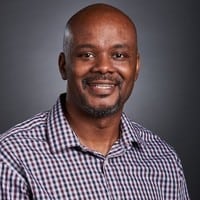 IT infrastructure subject matter expert (Cloud, Virtualization, Network & Storage) praised for transforming IT operations in verticals that include Pharma, Software, Manufacturing, Government and Financial Services. I've lead projects that include consolidation of multiple data centers and combining disparate global IT operations. "Three letter" Federal agencies have called upon me to lead the modernization of critical IT communication platforms.