On-Premises vs. Public Cloud Telemetry
I was at an Intel Influencer briefing way back in 2015 when I met Kelsey Hightower. Before his Google Cloud fame, he was writing Kubernetes the Hardway or some other book at the time.
He challenged the processor team about the telemetry data coming off Intel processors. He wanted unfeathered access to all the data he could get. As an infrastructure software developer, I got it. In theory, you could create orchestration rules that placed container workloads on virtualized hosts based on noisy neighbor load or a ton of other attributes. That's one of many potential use cases. Another one is the ability to troubleshoot application workload performance challenges. Consider an application that runs well on your on-premises Intel 8-core Intel Cascadelake processors but experiences severe transaction latency in the public cloud. Is the issue with the network or cloud storage? Where do you performance engineers begin to troubleshoot?
One of the problems dealing with Intel is that the company doesn't talk with end-facing customers. Intel's direct customers are OEMs and Cloud providers. So, when talking with the product teams, they focus on that OEM/Provider audience.
It's been difficult to talk about these customer use cases where you may have a hybrid infrastructure. You may have very mature practices around private data center workload placement based on telemetry data on bare metal hosts. Think of VMware DRS.
I've often wondered what orchestration software developers could do if cloud providers exposed that low-level telemetry system data. Well, after constantly asking people within Intel, I got a satisfying answer. Cloud providers do expose this information beyond bare-metal workloads. AWS, for example, makes the data available on their C5 instances. I sat down with an Intel Cloud Architect, Josh Hilliker, to understand what Intel and AWS provide and how they could be leveraged.
Check out this full sponsored conversation either in podcast or video form.
Podcast – https://thectoadvisor.com/podcasts/telemetry-data-in-the-public-cloud/
Video – https://thectoadvisor.com/episodes/telemetry-data-in-the-public-cloud/
Share This Story, Choose Your Platform!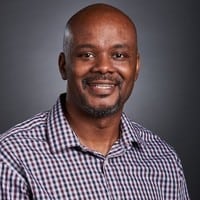 IT infrastructure subject matter expert (Cloud, Virtualization, Network & Storage) praised for transforming IT operations in verticals that include Pharma, Software, Manufacturing, Government and Financial Services. I've lead projects that include consolidation of multiple data centers and combining disparate global IT operations. "Three letter" Federal agencies have called upon me to lead the modernization of critical IT communication platforms.