A Comparison of the VMware Cloud Solutions
VMworld 2020 starts tomorrow. While virtual, it's one of my favorite times of the year. It gets the entire enterprise IT industry focused on my favorite topic, Hybrid-infrastructure. Hybrid-infrastructure is an operating model vs. a physical location. VMware cloud offerings are examples of the very concept. The various options allow you to bring your existing on-premises operating model to the public cloud. That's the theory. As you know, the reason for building the CTO Advisor Hybrid Infrastructure is to put these claims to the test. Oracle Cloud Infrastructure (OCI) sponsored a comparison of the various VMware cloud options.
Oracle flexes the power of Intel (sponsor of CTOAHI) Scalable Xeon processors with a cluster with 156-cores. Our report isn't about speeds. We set out to answer, how difficult is it to deploy a VMware vSphere environment in the public cloud?
10Gbps of Hybrid-Cloud
We have our data center in the Chicago QTS facilities. As a result, we have access to cloud network carriers such as Megaport. We combined QTS, Megaport, and our existing VMware vSphere 6.7 deployment, resulting in a 10Gbps hybrid-infrastructure.
Megaport enables a shared 10Gbps connection to each of the public cloud providers in our study via a single 10Gbps port. The link is more than fast enough to support a distributed software-defined data center.
The study's scope included VMware Cloud on AWS (VMC on AWS), Google VMware Engine (GVE), and Oracle Cloud VMware Solution. Azure didn't have a generally available solution at the time of testing. Azure was also unresponsive to our inquiries for early access.
The Use Case
Our use case is a familiar one. We wanted to extend our VMware Horizon VDI deployment to the public cloud. The concept was to mimic the challenges a customer would face due to the exponential remote access demands. We walked through this use case as part of a CTO Dose. The approach re-enforced by companies such as Intel using a similar strategy to meet increase access demand.
We reached out to each of the major cloud providers for direction. Oracle provided capacity and support for our deployment within OCI. Google offered direct access to the product team. VMware, who operates VMC on AWS, declined any special access to support outside of a standard end-user engagement. We paid for the resources in GVE and VMC on AWS.
The Results
Horses for Courses is a term from the world of horse racing. The phrase highlights the advantages a horse has on one track vs. another. It's an appropriate metaphor when comparing the various VMware cloud options. There's not a winner in this comparison. Well, there's not a winner outside of the customer. We found that each solution had distinct advantages based on the goals of the customer.
An example – Lift and shift is a specialty of the Oracle Cloud. If you want as close to your data center operating model as possible, Oracle Cloud VMware Service excels. However, that may not be a priority for a customer wishing to migrate all applications to containers.
Check out my VMworld session with the Oracle Cloud Migration Service GM – Session #HCPS2840S
Showing the work
Our partners over at Build Day Live showed the receipts for our work. The team put together a playlist of many of the tasks needed to complete the testing. You can get a peek at provisioning a 10Gbps circuit to the Oracle Cloud or setting up an SDDC in OCI.
We are painfully aware that sponsored content loses some objectivity. The goal of the study is to highlight our sponsor's solution. After all, they are paying us. However, it's our goal to help educate decision-makers and engineers. We want to provide you the best information possible. Oracle's sponsorship of this content is an example of the type of research we want to come out of the CTO Advisor.
Please feel free to give me feedback via the contact page or merely emailing [email protected]
Share This Story, Choose Your Platform!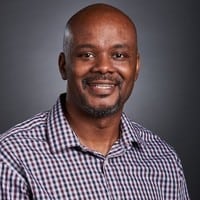 IT infrastructure subject matter expert (Cloud, Virtualization, Network & Storage) praised for transforming IT operations in verticals that include Pharma, Software, Manufacturing, Government and Financial Services. I've lead projects that include consolidation of multiple data centers and combining disparate global IT operations. "Three letter" Federal agencies have called upon me to lead the modernization of critical IT communication platforms.