How Much Did our VMware Cloud Study Cost? – Running POCs
What's the real value of a Proof of Concept (POC), and is there enough value to pay for it. I'll run down the (sanitized) cost of what it took for us to run the comparison of three of the four major VMware cloud solutions. What did we learn from it? Not the technical outcomes, you can read the report when it's released 😊. I wanted to share what we learned from the process of this sizable effort.
Also, if you want to see the report click here!
The Team
A proof of concept is a major commitment from both the vendor and the customer perspective. Our study wasn't an exception. Besides our substantial commitment to the data centers, there's the people resource commitment. We had a range of FTE equivalent and PT equivalent consultants. Here's a list of resources that we used in our study. Thom was an FTE for this study with the remainder fulfilling part-time functions.
Edwin Spinks – Data Center Engineer
Thom Green – Engineering and Test Validation
Alastair Cooke – Engineering and Test Validation
Jeffrey Powers – Video Documentary
Matt Leib – Architect
Catina Ross – Project Manager
Keith Townsend – Sponsor
The Cost
I'm going to generically associate costs not to expose the salaries of the resources. However, from a high-level, I can tell you that this study's expense budget is roughly $90K. Here's a breakdown of the costs.
Infrastructure Costs – Total $22,200
Connectivity $8,200

Cloud Services $8,000

Hardware $2,000

Data Center Chargeback $4,000
Labor – $65,000
I've found these expenses to be consistent with most POCs I've run in the enterprise. Well, at least POC's that have executive-level sponsorship. Like shadow IT, there are shadow POCs. If you are a startup, make sure there's an executive-level sponsor with buying authority. If not, you are just giving free market research. As an architect creating/running a POC, ensure you'll have the resources to run the POC. That brings up an essential point.
Know the desired outcome
A proof of concept should have an objective. Obviously, it's to prove a concept. However, that concept isn't always technical capability.
For the vendor providing the software, licensing, and professional services, that outcome is usually a Purchase Order. However, for the enterprise customer, there are a few successful outcomes that may not include a PO.
Scoring Political Points

Education/Market Research

Gap Analysis

Competitive analysis
Deep diving into these outcomes is out of scope for this 100-blogs in 100-days post. However, they are worthwhile outcomes and, therefore, worthy of an extended conversation.
Understand the expected outcomes
Proof of concepts are hard. I don't mean only technically. Technically, you are trying something that either the industry or your organization doesn't have enough information. You want to close that information gap. Hopefully, our study on the various VMware cloud solutions saves you time and resources from needing to run a POC of your own. Feel free to reach out to us if you'd like us to run a POC on your behalf. There's also the political parts of a POC.
One of the 3-vendors sponsored the study. So, that meant that we had a sponsor with a desired outcome. Also, we needed to ensure that the report's reader received the value for downloading the report or watching the Build Day Live team's content. However, this is representative of the internal agenda inside a customer as well.
There's an outcome the executive sponsoring the POC wants to achieve. For the technical team, this isn't always as obvious as with our team. We believe we mitigated the sometimes conflicting desires.
As an internal sponsor, I could mitigate some of these external factors by focusing the team on our reputation. If you are running a POC, you must understand the objectives. Internally or externally, no sponsor spends $100K without wanting a business outcome.
For our sponsor, that's selling more or their wares. For The CTO Advisor? It's educating our audience, and yeah, selling more of our wares for our internal organization.
Share This Story, Choose Your Platform!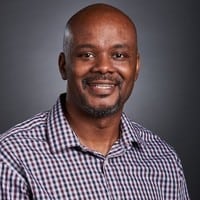 IT infrastructure subject matter expert (Cloud, Virtualization, Network & Storage) praised for transforming IT operations in verticals that include Pharma, Software, Manufacturing, Government and Financial Services. I've lead projects that include consolidation of multiple data centers and combining disparate global IT operations. "Three letter" Federal agencies have called upon me to lead the modernization of critical IT communication platforms.