Why Consider a Managed Service Provider of SD-WAN
Velocloud by VMware sponsored a recent CTO Advisor podcast with Hughes, yeah, the satellite provider. The podcast focused on the relationship with Hughes and the value that Hughes brings to enterprises that are looking for managed SD-WAN providers. However, this prompted a fundamental question. If SD-WAN is so simple, why do you need a managed service provider to implement and maintain it?
Ironically, SD-WAN solves a scale problem related to network traffic management. I've written about how SD-WAN solves the problem of network path selection using big data. These are problems we can't merely throw engineers at to solve. It takes raw computing power. Also, SD-WAN allows enterprises to control WAN configuration via a centralized control plane. It's not too dissimilar to Public Cloud networking. Engineers configure the desired state, and the SD-WAN controller applies it across hundreds if not thousands of endpoints. So, what's left for managed service providers to offer?
Service Providers
Javon's paradox is at play when considering SD-WAN. Before SD-WAN, it was too complex to have multiple network providers to balance traffic. Velocloud by VMware reduces the friction to manage multiple circuits. With numerous circuits comes various providers. Where enterprises may have had one or two telco providers, you may find yourself with dozens of providers with hundreds or thousands of agreements. Managed service providers can relieve that problem by being a single point of contact for all broadband connections. They can handle the network operating center (NOC) function of creating and managing support incidents.
Device Endpoint
Don't underestimate the impact of low-level physical infrastructure. The automation also doesn't relieve the burden of deploying and maintaining endpoints. Managed service providers still offer value by configuring, deploying, and managing endpoints. While SD-WAN makes configuration simple, the logistics challenge of ordering, shipping, and installing nodes exist.
What's the Catch?
So, what's the catch? Anytime you place a vendor between you and the endpoint, you add friction. The relationship between Velocloud by VMware is abstracted. Therefore, when VMware releases a patch or new feature, you must ensure your change management processes complement the approach. It's a similar strategy to managing public cloud relationships.
I've met this challenge when trying to frontend Public Cloud services with a managed service provider. Managed service providers couldn't keep up with the speed of innovation when exposing and supporting new AWS features as an example.
If you are considering deploying an SD-WAN to free up your networking resources to focus on enabling transformation, consider the overhead associated with vendor management alongside traditional network node management. You don't want to trade one overhead burden for another.
Share This Story, Choose Your Platform!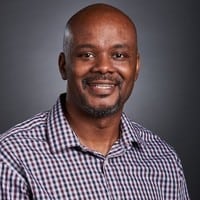 IT infrastructure subject matter expert (Cloud, Virtualization, Network & Storage) praised for transforming IT operations in verticals that include Pharma, Software, Manufacturing, Government and Financial Services. I've lead projects that include consolidation of multiple data centers and combining disparate global IT operations. "Three letter" Federal agencies have called upon me to lead the modernization of critical IT communication platforms.