The CTO Advisor's Cloud Journey
Come take a journey with us this year as we embark on a big content idea. That idea is to take our readers and viewers on a journey of transformation. What does a digital transformation look like from an IT practitioner's perspective? If you have a legacy data center, you intuitively know what the industry is just figuring out. The private data center isn't going anywhere. While the public cloud is growing at double digits, the private data center market share remains steady. Hybrid-infrastructure is the new normal.
IT decision-makers have to deal with a new normal the consists of a growing public cloud portfolio and a steady-state data center portfolio. More so, these two operating models must complement each other to provide the capability companies require to keep pace with the modern pace of business. So, how do you navigate this complex landscape?
Building a DC
Every vendor from AWS to HPE and Microsoft have an opinionated view of how you achieve that end goal. Here at the CTO Advisor, we don't believe there's a one-size fit all solution. However, there are consistent themes behind the approach. They include the following:
Data Center Modernization

A Hybrid Data Strategy Including Data Protection

Public Cloud Connectivity

Hybrid Service Management

Hybrid Security Architecture
We want to peel back the layers of this journey by doing the thing we are calling our content consumers and customers to do. I believe there's a lot of value in telling a story around a tangible set of events. One of my favorite references is Netflix' Cloud Journey. It's a realistic view of what it takes to move from monolithic applications dependent on redundant infrastructure to containerized monoliths on top of unreliable cloud infrastructure.
To that end, we are building a data center. When I floated the idea of creating a data center, many considered it a lab to train on new technologies or test performance similar to how my friend Howard Marks with his former Deep Storage Lab. While these are worthwhile efforts, we'll leave the performance testing to the professionals such as Storage Review and the training to vBrownBag. We want to tell the story of the journey to hybrid IT.
The CTO Advisor Data Center (#CTOADC) will start with legacy hardware. I'm in the process of sourcing previous generation hardware and software. The goal is to build a data center that represents a typical customer looking to take a modernization journey. These customers don't typically have the latest version of Windows Server of VMware vSphere installed. These customers also haven't adopted automation to provision on-premises resources. We want to tell the story behind the journey as honestly as possible.
Funding the Data Center
One of our first challenges is funding a data center build. I took a swag at the cost of renting some raw office space, building out the data center floor space, and maintaining the environment. I also budgeted building an attached studio so that we could partner with our network of content creators. Think of doing a vBrownBag Build Day Live, where we install a new Storage Array to replace an aging HCI system (yes, people migrate away from HCI).
To fund the operations, we'd expand the work we do with our vendor sponsors such as HPE, DELL, VMware, Nutanix, and Redislabs. These vendors would come in and pitch ideas of how we'd modernize the data center. HPE may recommend that we replace our HCI solution with its dHCI platform connected to Google's Anthos. We'd have the system for an extended period. Think one year or more. We'd tell the story of design, implementation, integration, and operations over several mediums, including Conference Talks, CTO Dose Videos, Webinars, and vBrownbag Build Day Lives.
The price tag was hefty. Even with used hardware, a build-out would cost approximately one million dollars. And I'm an engineer so, as a default, I double the estimate any engineer gives me. A $1M for infrastructure to tell this story is expensive. I don't have a model that supports that cost basis with an acceptable amount of risk.
Co-Location
This challenge represents one of the sample problems we need to solve in our journey. While my initial idea of building out a few racks in an office space is interesting, it doesn't meet our cost model. So, I've turned my sights to co-location services. Co-location ticks off several technical and functional requirements while significantly reducing operation and startup costs.
We've even found co-location providers who are willing to let us record video in their conference rooms and data center floor as long as we don't capture adjacent customer environments.
What's Next
We are sourcing space and equipment. We are also looking for sponsors who want to take this long journey with us. I'd love to hear your ideas. What do you want to see deployed, and what questions would you like answered? Please email me at [email protected] with suggestions or questions. Also, make sure to subscribe to all things CTO Advisor to not miss any of the stories.
Share This Story, Choose Your Platform!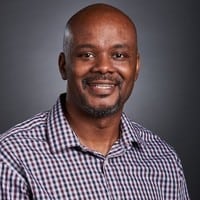 IT infrastructure subject matter expert (Cloud, Virtualization, Network & Storage) praised for transforming IT operations in verticals that include Pharma, Software, Manufacturing, Government and Financial Services. I've lead projects that include consolidation of multiple data centers and combining disparate global IT operations. "Three letter" Federal agencies have called upon me to lead the modernization of critical IT communication platforms.