Master's Lesson in IT Management
During CommvaultGo Tech Field Day Extra, University of Leicester presented their migration of their underlying storage infrastructure for backing up 20PB of data. That's a big IT challenge whether you are all in on cloud or you are storing data on traditional on-premises infrastructure.
There are a number of challenges when undertaking a project of this scope. There are dependencies on different silos to understand new (to them) technologies such as Infiniband. The company ran into the purchasing politics of owning an open source based object store and wanting a different solution. And there's even the issue of the project is held up by silly data center challenges as a top of the rank switch needing upgrades.
If you are new to IT or want to understand the problems unique to large IT shops, this is a most watch video. It's heavy on storage terminology but is still a very valuable resource.
Share This Story, Choose Your Platform!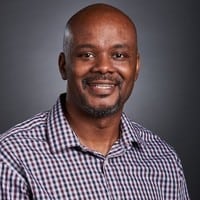 IT infrastructure subject matter expert (Cloud, Virtualization, Network & Storage) praised for transforming IT operations in verticals that include Pharma, Software, Manufacturing, Government and Financial Services. I've lead projects that include consolidation of multiple data centers and combining disparate global IT operations. "Three letter" Federal agencies have called upon me to lead the modernization of critical IT communication platforms.