Commvault Breaking the Storage Laws
I'm at CommvaultGo this week as a guest of Commvault and Gestalt IT for analyst sessions and Tech Field Day Extra.
Commvault has broken a cardinal law of the storage industry – "Backup companies shalt stay in their lane." What exactly is a backup company's lane? It's staying focused on backup and recovery and secondary storage. That means that backup companies may compete amongst each other for backup, archive, disaster recovery, and secondary workloads such as analytics.
Primary storage vendors own production workloads. Dell EMC, HPE, Pure Storage, and Hitachi are examples of primary storage vendors. If backup vendors stay in their lane, then these primary storage vendors are willing to highlight the partnerships with the backup vendors. Companies in the class of Commvault may even sponsor a Platinum-level booth at a primary storage vendor's user convention.
Want proof of this unwritten law? Go and ask Veritas, Rubrik, or Cohesity if their solutions could displace primary storage? From a technical specifications' perspective, scale-out solutions from Rubrik and Cohesity sure look like primary storage. When you talk to the leaders of these organizations, you'll hear ambitious stories about moving up the metadata stack. However, they'll be quick to remind you that they aren't primary storage vendors.
Every vendor in this space will talk about how their metadata capabilities coupled with the performance of their secondary storage platform solutions. These designs result in the ability to create applications that answer the type of business questions you look toward data management platforms to answer. The promise of using unstructured data in backups for business insights is a tempting outcome.
However, what about real-time unstructured data? If I'm serious about building applications that leverage the metadata of my data, wouldn't I want that to include production data? Wouldn't I want seamless integration between my backup data and primary data? Well, that's the promise of the combination of Commvault and Hedvig Inc. Commvault has 20 if not 30-years of your unstructured data.
Why wouldn't I want the capability to index that metadata and build applications that aren't possible today? Commvault is answering that question by purchasing Hedvig Inc.
Commvault was the first backup vendor to break the law. I expect all the other data protection companies to follow suit. Who will be next and will they need to make a purchase? Time will tell, but I'm excited to see this silly law eliminated.
Share This Story, Choose Your Platform!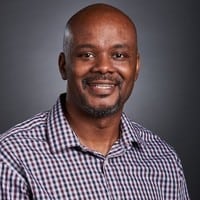 IT infrastructure subject matter expert (Cloud, Virtualization, Network & Storage) praised for transforming IT operations in verticals that include Pharma, Software, Manufacturing, Government and Financial Services. I've lead projects that include consolidation of multiple data centers and combining disparate global IT operations. "Three letter" Federal agencies have called upon me to lead the modernization of critical IT communication platforms.