When CPU's Reach $0
Originally, published as an issue of the CTO Advisor Newsletter. Subscribe below.
I heard something the other day that came as a surprise. Andreessen Horowitz predicted that the cost of CPU's would go to zero. It immediately got me to thinking about writing a piece on it. Some schmuck beat me to it. It wasn't new news. I had heard it before, but it was just as jarring as the first time I heard it. I decided to take a fresh look at the idea three years later via the newsletter.
What has transpired in the past 3-years since I wrote that original piece? Without going into a long well-researched article on Intel and AMD prices over the last three years, let's look at the metadata around the processor industry. Both Intel and AMD have expanded their businesses. Intel specifically went all in this year on their Xeon Scalable Data Center Platform. What does that even mean?
While innovating on the number of processor cores, Intel has also expanded the reach of the Xeon processor brand to networking, storage, and AI. Intel wants to sell an integrated experience that improves the software experience for solutions such as SAP HANA. The opportunity is to focus more on business outcomes vs. processor technology. Intel, like every other enterprise IT vendor, wants to move further up the stack.
From a much more practical perspective, we see movement in computational storage. SSD have ARM processors to run firmware. What happens when those ARM processors increase in performance while getting cheaper? Drive manufacturers are looking at ways to make that excess CPU capacity available to processes such as AI and ML. I co-hosted a recent episode of Greybeards on Storage and talked to an industry insider. One of the many topics we touched is computational storage. Check out the full episode and consider subscribing if you want to discuss deep storage.
The other area I've been paying attention to is OEM solutions. I picked up an interesting data point during the Futurenet conference in San Francisco last week. VMware Network Security Business Unit SVP, Tom Gillis, noted that their SD-WAN appliance's hardware cost is virtually free for customers. I expect to see more of this model where services companies give away the hardware because of the non-existent cost of CPU. It also means that Intel and AMD will push into adjacent areas where they now partner. Intel's push into AI, Networking, and Storage are examples of this trend.
What do you think? Will CPU cost go to zero and companies like Intel and AMD as a result find other ways to monetize their processors? More importantly, do you believe this creates lock-in where x86 has eliminated lock-in? What do you see in the field? Reply to this message to let me know. Also, feel free to forward the message so that a colleague or co-worker can enjoy my musings and subscribe.
Share This Story, Choose Your Platform!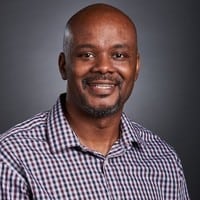 IT infrastructure subject matter expert (Cloud, Virtualization, Network & Storage) praised for transforming IT operations in verticals that include Pharma, Software, Manufacturing, Government and Financial Services. I've lead projects that include consolidation of multiple data centers and combining disparate global IT operations. "Three letter" Federal agencies have called upon me to lead the modernization of critical IT communication platforms.