The A to Z of the HPE and VMware Partnership
VMworld has become the conference where the hybrid-cloud conversations happen. In talking with customers, there's no doubt that the future of enterprise IT includes a balance between on-premises and public cloud workloads. As one of VMware's biggest partners, HPE is in the middle of the conversation. However, Dell now owns a majority of VMware. Unlike EMC, Dell has not been shy in leveraging that relationship in the field and from a product perspective. Dell Tech has increased its overall market share in several areas. I sat down with HPE for a series of sponsored interviews at VMworld 2019 to understand the relationship.
What better place to start (other than talking with Antonio Neri & Pat Gelsinger) than with the Global Alliance managers for both companies? I went after both Brent Sullivan and Jeff Carlett by asking the fundamental question, what can HPE and VMware claim that no other vendor inclusive to Dell EMC?
HPE has a massive storage portfolio that stretches from Simplivity HCI to Cloud Volumes. In-between those solutions are midrange solutions from Nimble to Tier-1 storage array configurations for 3-Par and Primera. I interviewed HPE Storage Marketing VP Sandeep Singh to get an understanding of the storage portfolio.
vVols and Synergy are two areas of pride for the VMware and HPE relationship. vVols is the sometimes-forgotten storage integration for VMware vSphere. According to my peers, HPE is a leader in vVols integration. We had HPE Technical Marketing Manager, Eric Siebert explain policy management with vVols.
On to the area of focus for the VMware/HPE relationship – the Synergy story. HPE has shifted the conversation around Synergy to disaggregated hyperconverged infrastructure (dHCI). If you ask, what is dHCI, you are asking the same question our co-host Joep Piscaer asked Bharath Ram.
Once you get the basics of dHCI, HPE extends the management construct to their cloud strategy. HPE has a vision of Nimble storage (and Simplivity in the future) powering data and workload mobility across cloud, including integration with Google's Anthos Kubernetes management platform. Principle Marketing Engineer, Dianne Gonzalez whiteboards the end-to-end vision.
HCI is a huge part of the stories from Dell, VMware, Nutanix, NetApp, and HPE. HPE has relationships around HCI with both VMware and Nutanix. They also still offer the Simplivity platform. I sat down with Thomas Goepel, Chief Evangelist for Simplivity to get an update on Simplivity.
There's then the idea of buying and consuming these services. We wrapped up coverage by understanding how HPE delivers these solutions as a Service. The big announcement at VMworld for HPE was the partnership with VMware Cloud Foundation (VCF). HPE is the first vendor to offer VCF as a service via their GreenLake offering. We interviewed Global Marketing Manager, Don Randall about the new offering.
While Randall focused on the VCF offering, GreenLake received a great deal of attention after HPE Discover 2019. HPE announced the creation of a GreenLake business unit. I asked GreenLake VP Erik Vogel about the difference between a managed service solution and GreenLake.
Share This Story, Choose Your Platform!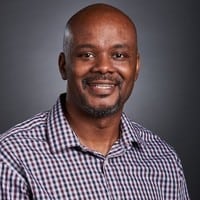 IT infrastructure subject matter expert (Cloud, Virtualization, Network & Storage) praised for transforming IT operations in verticals that include Pharma, Software, Manufacturing, Government and Financial Services. I've lead projects that include consolidation of multiple data centers and combining disparate global IT operations. "Three letter" Federal agencies have called upon me to lead the modernization of critical IT communication platforms.