VMware Cloud on AWS: Business Outcomes
A competitor has started to win your customers by providing a better digital experience. They've built an SAP Fiori app that enables sales teams to check the account status of a customer before going into a big sales meeting. At the end of the sales call, the salesperson can not only ask for the sale but complete the transaction with a signature on the iPad. Your turnaround for the same operation still takes days.
As a result, sales growth has slowed, and the CEO wants to leapfrog your competition and ensure the company never falls behind. You receive a reasonable budget and told to execute and build a new experience in 6-months. You hire business analysts, user experience experts, and SAP Fiori developers. You are keyed up and ready to go. Except your SAP team takes 3 to 6 months to spin up a development environment. Moving the application from development to test to QA to Production will take another 3-months. You are 9-months behind before doing any AB testing with the field.
Digital Transformation Meets Legacy IT
Digital Transformation, meet Legacy IT. In an ideal world, spinning up a new development environment that integrates in your application development process should only take 30 to 90 minutes. Due to technical debt and underinvestment, you must procure hardware, install operating systems, hand over to the SAP Basis team, validate the SAP installation, and go through all the change approvals to put the new environment on the network.
Cloud-Native Solution
Practically, this is where the addition of cloud solutions help to reduce friction between IT and the business. The start is the modernization of the SAP Landscape by leveraging the public cloud. There are several options. Google Compute Platform (GCP) has introduced some cool tools for migration non-production, and production landscapes to GCP hosted compute. Customers can queue up and refresh landscapes within minutes vs. weeks or months.
However, you do have to deal with a new operating model of using GCP Instances. Your process around change management, operating system management, and network security all change. Also, if you are a heavy user of the two predominant clouds, GCP provides little value.
VMware on AWS and VMware Azure Services
If you are a Microsoft Azure or Amazon Web Services (AWS) customer, VMware provides an alternative. VMware and SAP already have a Landscape Management tool that allows for the automation of SAP Landscapes. Combine that with VMware Cloud (VMC) on AWS or VMware on Azure you get the best of both worlds.
You can use your existing processes to manage OS and data backup, recover, and maintenance and combine modern cloud automation. Using the vRealize SAP plugin, you can orchestrate the deployment of SAP landscapes and manage the SDLC of getting your Fiori application to production. Using tools such as Robotic Process Automation (RPA), you also reduce the time and effort needed to test code before deploying to production. We'll have more content on RPA as an output of SAP Sapphire.
Business Outcome
Without investing in new datacenter equipment you've just increased the organizations ability to compete with the rest of the industry. Because you've spent the time learning to operate within a cloud environment, you've made a permanent upgrade to your organizations ability to execute at cloud speed. Congratulations, you have directly contributed to increasing sales.
Want help getting there? Contact us
Share This Story, Choose Your Platform!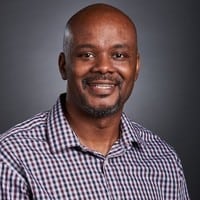 IT infrastructure subject matter expert (Cloud, Virtualization, Network & Storage) praised for transforming IT operations in verticals that include Pharma, Software, Manufacturing, Government and Financial Services. I've lead projects that include consolidation of multiple data centers and combining disparate global IT operations. "Three letter" Federal agencies have called upon me to lead the modernization of critical IT communication platforms.