Understanding VMware Cloud on <Insert Here>
Technically, VMware Cloud (VMC) is any service found on cloud.vmware.com. However, from a practical sense when I talk with a customer, they want to know when VMC will come to their cloud provider of choice. Let's take a shot at understanding how you go about the "any cloud" strategy Pat Gelsinger laid at VMworld 2017.
vSphere Everywhere
VMware has plenty of SaaS offerings outside of hosted vSphere. However, the conversation starts with running vSphere everywhere. There are use cases where vSphere makes sense from an operational and cost perspective. Not every application gets re-written for the cloud. For these applications, vSphere (or Virtual Infrastructure in general) remains the perfect platform. The workloads are relatively static and don't benefit from the elastic cost and performance nature of Public Cloud.
Some may argue running vSphere in the Public cloud isn't very cloud-like. However, there are some distinct advantages. Disaster recovery (DR) may be the number one referenced use case. It doesn't make financial sense to pay for idle resources for DR. VMC on AWS allows companies to contract for a small cluster and expand in the case of a DR event; Moving back to production results in a shrinkage of public cloud resources.
Another example is Cloud migration. Data center managers can stage workloads on VMC on AWS until apps fully migrate. From a procurement perspective, customers only commit to the minimum footprint. During the height of a cloud migration customers expand to as many as a few dozen vSphere hosts. As demand subsides, the billable infrastructure shrinks back down to the minimum cluster size.
What if you aren't a fan of AWS or your use case calls for some other Cloud provider? That's when things start to get a little frustrating to navigate. The "any Cloud" vision breaks down into two different flavors – VMC and Hosted vSphere.
Hosted vSphere
Hosted vSphere has been around for practically as long as vSphere existed. Rackspace has been one of the largest providers of private vSphere infrastructure. The first Rackspace offering is as simple as it sounds – A customer contracts for a certain amount of capacity and hosting provider deploys and manages that infrastructure.
The original hosted model missed many of the cloud-like features that now appeal to enterprises. The commitment cycles were long and lead times were almost as bad as on-premises solutions. The solutions weren't very elastic or agile. Enter the relationship with IBM in 2017.
IBM and VMware partnered on the VMware SDDC on IBM Cloud solution. In this solution, IBM provided the infrastructure and services. IBM is a boutique Cloud provider. The company gets the enterprise to maybe a fault. If you want to host your mainframe close to your vSphere workloads which are close to your cloud-native workloads, IBM has a solution.
The work with IBM birthed the concept of VMware Cloud Foundation (VCF). VCF is a reference design with all the VMware Cloud suite products that includes vSphere, vSAN, NSX, and vRealize. A cloud provider or customer could build a VCF-compliant infrastructure. In the case of Cloud providers, VMware rolled VCF out to it's 4000+ vCloud Air partners.
Customers could get whatever financial flavor of a VMware Cloud (not to be confused with VMC) that they wanted. Rackspace along with 4000 other providers leverage the solution to provide a consistent underlay to VMware customers wanting an alternative to AWS.
Based on my knowledge, the recent announcements with Google is and Azure are not VCF. These solutions are answering the call of what customers want – a VMware blessed alternative to VMC on AWS.
Update: The important thing to note about Azure (and why its in this section) is that it's not a VMware service. The underlying technology is vSphere-based. However, it's not the same as VMC on AWS. Microsoft offers and manages the service via a partner other than VMware.
Aslo, thanks to W. Curtis Preston for pointing to this link that shows the Azure solution is based on VCF.
VMC on Dell Technologies Cloud
At Dell Technologies World, VMware and Dell announced VMC on Dell Technologies Cloud (DTC). VMC on DTC isn't a new technology implementation. It is VCF on VxRail. The significant difference, the solution is provided and managed my VMware/Dell Tech. VMware will deploy and manage the platform, and customers pay for it similar to Public Cloud solutions. If you are familiar with HPE's GreenLake solution, it is very similar.
The Dell solution represents one of many solutions coming to market. VMware and AWS will partner on an Outpost version of VMC on AWS.
In the End
Customers want choice. I'm sure VMware would have preferred to offer VMC on Google and VMC on Azure. At the end of the day, customers have the option of extending their VMware management construct to most of the major cloud providers. Even if there isn't a one-stop shop to procure and support the solutions.
Share This Story, Choose Your Platform!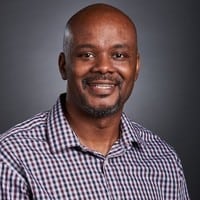 IT infrastructure subject matter expert (Cloud, Virtualization, Network & Storage) praised for transforming IT operations in verticals that include Pharma, Software, Manufacturing, Government and Financial Services. I've lead projects that include consolidation of multiple data centers and combining disparate global IT operations. "Three letter" Federal agencies have called upon me to lead the modernization of critical IT communication platforms.