Why I chose to go work for VMware
TLDR – I'm headed to VMware as a Solutions Architect for the Midwest region.
I've been very public in that I'm scaling back the scope of The CTO Advisor LLC. The content isn't going anywhere. I may even do the occasional sponsored CTO Dose. However, I've decided there isn't enough value to continue it as my full-time job. With the CTO Advisor, I set out to create a situation that compensated me at the rate of an enterprise IT software company while allowing me the independence of an analyst. If I were at a different point in life, The CTO Advisor would have been the perfect job. Alas, it wasn't meant to be so, I set out to find a new gig.
From the onset, my search was a two-company competition. I've been co-hosting theCUBE for the past 3-years. Alongside Stephen Foskett's Tech Field Day Events, theCUBE was a critical component to the rise of my profile in the enterprise IT space. So, when Stu Miniman hinted that there might be a full-time role available to me, it was a no-brainer to look.
VMware was the other potential suitor. To date, my relationship with VMware rates as complex. From the outside looking in, I love the culture of VMware. CEO Pat Gelsinger and COO Sanjay Poonen are both outspoken Christians. As a Christian, I respect how open they are about their faith. Their faith doesn't mean they won't fire an employee to meet the bottom line. It does mean VMware is a place where being a person of faith is welcome. I've been critical of VMware's lack of racial diversity and lack of public transparency.
Before being offered the role of a Solutions Architect (SA), I had interviewed no less than five times. I don't mean an initial conversation with recruiters. I've gone through 5-full sets of interviews for jobs ranging from Pre-sales engineer to the America's Field CTO. I was a final candidate in each of the positions – the last being the America's CTO. While the competition was stiff and my chances low, I really wanted that job. That given, I don't believe I'd ever trade the experience of running the CTO Advisor for a year.
So, I felt some type of way when Craig Fletcher reached out to me on LinkedIn about the Chicago SA role. I have to be honest. My ego didn't like the idea of going through another round of interviews. Also, I'll be brutally honest. The thought of being a Solutions Architect seemed like a step back in my career. I've interviewed nearly all of the Senior leadership at VMware. I could send my new manager's, manager, manager, manager an email and get a response. While I try not to let my industry status due to theCube or Tech Field Day get to my head, it's hard not to read your own press.
My dad @CTOAdvisor is famous within his professional community, he doesn't think so but…he has a fandom, people ship him and mrs.cto (me lol) but seriously he has fanboys.

— I left my wallet in El Wakanda (@ELainDee) July 6, 2018
Outside of VMware and SiliconAngle (theCube), I had great opportunities in Dell EMC and Microsoft. The timing for those opportunities was a little further out. Not that I wasn't interested in the possibilities, VMware and SiliconAngle where primed and ready to make a decision. I couldn't practically string along both positions for another month. Out of respect, I'd have to give the teams opportunities to meet their business requirements. To complicate matters, a senior role within VMware became available.
So, it was SiliconAngle vs. the two-VMware roles. The first thing was to narrow the two-VMware positions down to one. The SA role led from start to finish. It may be an artifact of talking to salespeople trying to sell you on a post. The Solution Architect is primarily a field CTO who carries a sales number. I get to do what I love which is talk to customers about business challenges and help paint the picture of how VMware and partners meet those challenges. I'm not having conversations about why or if VMware NSX is better than Nutanix' network solutions. I get to draw the big picture of integrating multi-cloud, virtualized networks, and containers to help IT provide an agile development environment that enables the enterprise to compete with fast-moving start-ups.
My podcast co-host, Mark May, was extremely direct. I believe his words were something to the effect, "you'd be stupid not to do what you love." So, I had decided between the two opportunities and focused on the SA-role.
VMware was as aggressive as any company I've ever interviewed. The chemistry with the local team and Director was as good as it gets in 4-hours of interviews. It took 2-weeks from my first interview to the offer. The offer was representative of the ask. My apprehensions about the title were gone. The bitter taste of attempt after attempt, year after year to join VMware dissipated. The only thing left was to listen to the SiliconAngle team. To make a long story shorter, I enjoy my role as an analyst. I'm proud of the work I've done with Lisa, John, Dave, and Stu. However, I have a passion for solving problems using technology. VMware had won me over.
I've had some apprehension about joining a vendor and having my voice have less of an impact. I have a lot of content voicing a lot of different opinions that directly impact my job in sales support. I'm instead looking forward to cashing the check my mouth wrote. What did it mean when I said, VMware moves at the speed of enterprise IT? What impact will my words, "VMware' Any Any Any cloud strategy is all about vSphere" have? Or what about my consistent statement that VMware has a lot of work to do but no enterprise IT company is better positioned to help enterprise IT move into a hybrid-cloud/cloud-native world?
Share This Story, Choose Your Platform!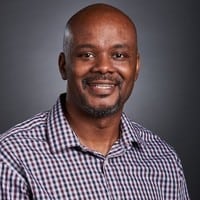 IT infrastructure subject matter expert (Cloud, Virtualization, Network & Storage) praised for transforming IT operations in verticals that include Pharma, Software, Manufacturing, Government and Financial Services. I've lead projects that include consolidation of multiple data centers and combining disparate global IT operations. "Three letter" Federal agencies have called upon me to lead the modernization of critical IT communication platforms.