Techfield Day 15 Preview: DataCore
The Tech Field Day (TFD) presenter up next in my series of TFD 15 previews is DataCore. DataCore is a virtual SAN or hyperconverged solution. You may ask, why do we need yet another software-defined storage solution. VMware has come out with VSAN, aren't we done? The simple fact is that there's going to be opportunities for virtual SAN companies as long as there's performance to be eked out of the underlying storage infrastructure. Or there are cost savings.
As a reminder, Tech Field Day is an independent influencer event sponsored by 7 to 8 companies. Stephen Foskett flies in 12-delegates to listen to the presenters discuss the business and technical details of their product and services. It's a great opportunity to deep dive into the technology. Outside of travel, meals and vendor swag, delegates are not compensated for the event or are required to write about the event or companies. Apparently, it makes sense to do so when appropriate.
Since this is Datacore's first TFD event, it helps to share some background about the company. DataCore is far from a startup. The company began before the first Internet Bubble Crash in 1998. It's about as old as my IT career. The company has about $100M in funding with the last round completed in 2008. With the recent funding round almost ten years ago, I assume that the underlying business remains stable. The company may experience challenges breaking into the next layer of success. DataCore has watched many competitors start up and surpass them in the market. With that said, I'm interested to see where they differentiate between market leaders vSAN, Nutanix and HPE SimpliVity.
Datacore's primary strengths seem to be performance gains from parallel I/O. There are some potential advantages to increased I/O via virtual SAN platforms. The workloads that come to mind are analytic or business intelligence (BI) platforms. Companies have looked to in-memory databases to spend the performance of BI and analytics workloads. The challenge? Moving an existing relational database to an in-memory platform is expensive and involves risk.
The poster-child for such a transformation is SAP HANA. Anytime a customer considers a HANA migration, there's a salesperson at a consulting agency that gets his wings. It's an expensive transformation from the infrastructure to the application. There's opportunity if solutions such as DataCore promise significant gains in I/O for legacy BI without the massive investment in application upgrades.
Analytics and BI are just one example. I'm sure there is high-performance compute (HPC) and general-purpose use cases. Combining something like this platform which promises increased I/O bandwidth with faster storage underlays powered by new memory technologies like Intel Optane at least make for an interest TFD presentation.
I'm excited to hear from DataCore. It's yet another HCI vendor but one that seems to have the secret sauce to a long-term business to date. I'm interested to hear how it lasts another 20-years given the increased competition in virtual SAN and software-defined storage.
Share This Story, Choose Your Platform!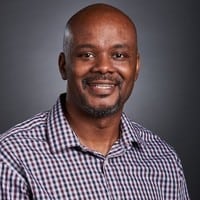 IT infrastructure subject matter expert (Cloud, Virtualization, Network & Storage) praised for transforming IT operations in verticals that include Pharma, Software, Manufacturing, Government and Financial Services. I've lead projects that include consolidation of multiple data centers and combining disparate global IT operations. "Three letter" Federal agencies have called upon me to lead the modernization of critical IT communication platforms.