VMworld 2017 preview: Current state of VMware
With VMworld 2017 less than a week away, I thought it made sense to take a look at where VMware sits in various parts of their strategy vs. competitors.
Talking to other analysts, I sometimes hear the argument that VMware is no longer relevant or in a leadership position for enterprise IT. I couldn't be in further disagreement with these voices. Don't get me wrong VMware has some gaps in their product strategy. However, I don't view these gaps much worse than their competitors.
Cloud
Why not tackle the elephant in the wrong first off. VMware stumbled with their cloud strategy. VMware managed vCloud Air wasn't what the industry wanted. With all the talk of cloud-native, VMware missed big time with vCloud Air. If you were a VMware vSphere administrator, vCloud Air felt comfortable. If your goal involved providing API level access and self-service to developers, vCloud Air left you more than wanting. VMware has since hit the reset button on their cloud strategy.
Just after last year's VMworld, VMware announced a partnership with AWS to provide VMware vSphere (VMware Cloud) in AWS. AWS carves an enclave from its physical data center to provide infrastructure for VMware managed services. For customers wanting the flexibility of public cloud and wanting to keep the VMware operating model, VMware Cloud on AWS makes sense. The VMware on AWS partnership brings a familiar operating model while providing the financial and technical elasticity of the public cloud. If the desire is to provide an integrated operating model of cloud-native API, then VMware Cloud on AWS isn't a great fit.
An alternative solution is Azure and AzureStack from Microsoft. If you are an existing VMware customer, Azure represents a break in your operating model. Azure has developed a strong reputation for enterprise support and integration. AzureStack is on-prem Azure. If the goal is to create hybrid-infrastructure driven by self-service and API, Microsoft has a strong argument in Azure vs. VMware Cloud on AWS.
Network and Security
NSX, NSX, NSX…. Are there any other network and security products within VMware besides NSX? Surprisingly, yes. VMware vRealize Network Insight (vRNI) is a surprisingly robust and feature rich solution. As part of Network Field Day 15, VMware provided a quick demo of vRNI. I have to say for the relatively little shown, vRNI looked extremely interesting. VMware may not have poured as much marketing behind vRNI but don't let that deter you from taking a look.
NSX is a juggernaut. I questioned whether VMware could make the jump over in the data center buying center to the network team. VMware has done a great job in hiring known experts within the networking industry. These experts along with a solid message around micro-segmentation have brought credibility to VMware's young Network and Security business until. The business unit and product are young.
For all the talk of overall capability, micro-segmentation is hard. Micro-segmentation promises granularity never seen in large enterprises targeted by the NSX product offering. Most organizations take a multi-year view of implementing micro-segmentation and thus NSX. As such, customers and VMware are finding the bugs as more customers dig into the details of maturing rollouts.
There are many competitors to VMware's network strategy. Cisco is the biggest and most obvious. Cisco announced an intent-based network strategy. My fellow blogger Phil Gervasi does a great job of breaking down intent-based networking in the below video.
NSX lacks direct support for physical workloads. Ransomware breakouts such as Petya show the need to address physical workloads in your micro-segmentation strategy. Startup Illumio makes a great argument for taking an agent based approach. I wrote about them on TechRepublic.com.
Besides direct competitors, VMware has partnered with physical network vendors such as Palo-alto, BigSwitch, and Arista Networks. I wrote a full Smart Person's Guild to NSX on TechRepublic.com
My biggest complaint with VMware is a lack of a public strategy around cloud-native. NSX on EC2 is an interesting technology. I find it similar to VMware Cloud on AWS. It fills a niche for organizations looking to extend their data center design to the cloud. NSX doesn't address cloud-native challenges such as PaaS or serverless networking.
Hyperconverge Infrastructure
DellEMC is claiming the most customers for hyperconverged infrastructure (HCI). With impressive competition from Nutanix, HPE, Scale, and Cisco, leading the pack proves an impressive claim. VxRail is the foundation of DellEMC's claim. VxRail comes into basic flavors. One is VSAN based infrastructure. Of course, the VSAN based infrastructure only supports vSphere. VSAN went from an interesting science experiment to a well-respected software-based storage platform for vSphere. I talked with then Principal Engineer Rawlinson Rivera on the features of VSAN. It remains one of my most listened to podcasts.
The competition in the HCI space is intense. Every major storage vendor has built or acquired solutions to compete with VMware and Dell. HPE acquired SimpliVity. Cisco acquired SpringPath. And storage-only NetApp recently announced an HCI product. Not to mention industry thought leader Nutanix.
Of all the plays, Nutanix proves one of the more interesting competitors. Nutanix sees itself a cloud company. I don't know if I agree with that assessment. It's hard to argue against its momentum. 23% of their customer have implemented their vSphere competitor AHV. I believe some 5,000 people attended the Nutanix Next conference and Nutanix announced a partnership with Google Cloud.
Even Scale Computing is getting in the argument with announcing a product aimed at the enterprise.
Containers et al
Remember when VMware was doomed because OpenStack was going to take all of VMware's customer base? Well, VMware is doomed again because containers and the massively successful but not profitable Docker will eat the need for hardware virtualization.
If you haven't noticed, all of that was tongue-in-cheek. Just like OpenStack, VMware needs to pay attention to containers. VMware has partnered with Docker and integrated some of their vSphere ecosystem with Docker compatible images. What's more of a threat, or interesting at least, are the data center orchestration solutions such as Kubernetes.
Today Kubernetes is focused on container orchestration. In the future, the solution should expand beyond container orchestration to actual data center orchestration that includes network, storage and compute. Kubernetes is on a collision course with the software-defined data center. Integrations with all three of the major cloud providers prove a strategy challenge to VMware's dominance.
VMware really doesn't have a cloud orchestration play. vRealization Automation (vRA) is a product geared toward automating VMware environments and providing APIs for customers to expand integrations to outside cloud solutions. It's not easily consumed as an enterprise deployable cloud management platform.
Companies such as Platform9 provide not only an easy on ramp to OpenStack but now provide an easy on ramp to Kubernetes. Redhat isn't sitting around idling either. Former Wikibon Analyst turned Redhat Openshift Strategy Director, Brian Gracely recently started a Kubernetes podcast with Tyler Britten. Redhat's commitment to bring enterprise support to Kubernetes lends credibility to the conversation of taking a Kubernetes approach to building a next-gen abstracted data center.
VDI
VDI – Drink. I can't leave without talking about VDI and mobile device management. End user computing is a $1B business for VMware. You asked me a couple of years ago; I'd preferred VMware stayed away from further investment in end user computing. From an investment perspective, I'm wrong. The continued investment in this area is proving a great return for both customers and investors.
VMware isn't going unchallenged in this area. Citrix XenDesktop represents the leader in desktop virtualization. However, VMware has a very strong argument in the echo system that's vSphere, VSAN, and NSX. Citrix has strong network assets, but the story isn't as fluid.
I'll resist from further comment. VDI/End user compute is an area I stopped following closely a couple of years ago. At $1B in business, I had to make mention of the area.
What's missing?
What topic did I not touch? What area do you believe VMware still has challenges or opportunity? I know I'll get plenty of notes from vendors on why I didn't mention their solution. Feel free to reach out and set up a briefing. You can go to the about page or reach out to me on Twitter @ctoadvisor.
Share This Story, Choose Your Platform!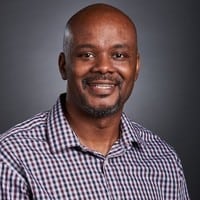 IT infrastructure subject matter expert (Cloud, Virtualization, Network & Storage) praised for transforming IT operations in verticals that include Pharma, Software, Manufacturing, Government and Financial Services. I've lead projects that include consolidation of multiple data centers and combining disparate global IT operations. "Three letter" Federal agencies have called upon me to lead the modernization of critical IT communication platforms.