IP Infusion: Network Field Day 15 Preview
Up next on the preview of presenters for Network Field Day 15 (NFD15) is IP Infusion. I'm going to attempt to build upon the research from my fellow NFD15 delegate Phil Gervasi. Phil provided an in-depth technical introduction to the secretive company. I call it secretive because it has an information paywall up to download marketing data. I simply don't do information paywalls and provide coverage on my platform. So, I'm going off what's publicly available.
Company
As Phil mentioned in his post, while small, IP Infusion is not a startup. IP Infusion incorporated in 1999. With 9-investment rounds from investors including Intel Capital, IP Infusion was acquired by Tokyo-based Access in 2006. According to Crunchbase, Access is a Mobile OS company that pivoted to support the Linux ecosystem.
Access also acquired Radius, a B2B marketing platform. I can't stitch together the correlation of the three companies' products. The strongest link is that Access creates software for mobile operating systems and IP Infusion makes a network operations system (NOS). My assumption is that Access has left IP Infusion to operate independently.
Network Operating System
The concept of the disaggregated network operation system (NOS) isn't new. Several vendors have begun offering a disaggregated version of the NOS. Major providers include Dell, Juniper and most recently Arista Network. In each case, the objective isn't to drive adoption of the NOS outside of the vendor's hardware offering. In part, the aim is to expand functionality into virtualized environments. The company with the most mindshare in this market is Cumulus Networks.
Cumulus is at the forefront of the NOS market. The company has announced partnerships or collaborations with LinkedIn, Dell Networking, and storage providers. I honestly haven't heard of IP Infusion. The lack of exposure is a perfect reason to look forward to their NFD15 appearance.
Not just about white boxes
Many of the same arguments that make Cumulus appealing are the same reasons that make IP Infusion attractive. The disaggregated NOS is more than just about white box networking. Network Virtualization and Network Function Virtualization (NFV) benefit from independent NOS deployments. Much of the attention for NFV focuses on the carrier. NFV reduces both the time do delivery and cost of deploying solutions. IP Infusion's platform presumably runs on both x86 hypervisors and merchant silicon (see Phil's post). Running the same NOS across the virtual network and the physical network brings with it management synergies. These same synergies apply to the enterprise in principle.
Questions for NFD15
I expect IP Infusion to address the elephant in the room. What differentiates its platform? What's the ecosystem and partnerships that make the platform appeal? Are there any differentiated features for the enterprise? And just as in my VMware NSX preview, what's the open source angle? I expect low hanging fruit such as OpenStack plugins and a container strategy.
Frankly speaking, Cumulus has greased the skids from a market education perspective. I'm looking for IP Fusion to wow me. It's Network Field Day, and my fellow delegates have forgotten more about networking than I've ever learned. I'm looking forward to a deep dive into white box networking and management.
Disclaimer: Gelstalt IT, organizers of Network Field Day provides travel and expenses for me to attend Network Field Day. I do not receive cash compensation as a delegate. I also don't receive compensation for writing or promoting Network Field Day.
Share This Story, Choose Your Platform!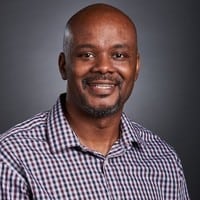 IT infrastructure subject matter expert (Cloud, Virtualization, Network & Storage) praised for transforming IT operations in verticals that include Pharma, Software, Manufacturing, Government and Financial Services. I've lead projects that include consolidation of multiple data centers and combining disparate global IT operations. "Three letter" Federal agencies have called upon me to lead the modernization of critical IT communication platforms.