Don't be quick to build or migrate to cloud
A cloud executive and engineer that I highly respect wrote a blog post detailing why he believes CIO's should avoid building private clouds. Subbu Allamaraju comes from Yahoo and Ebay. He knows private clouds extremely well. He's now the VP of Cloud at Expedia. So, he knows what he's talking about when it comes to building and managing private clouds. I don't doubt any of his advice. I found the advice well thought from his lens.
As he mentioned in his blog post, he has debated his thoughts with his peers. So, smart people don't agree. I wanted to capture some additional points when considering private cloud.
Are you a technology company
One of the points to highlight is that Subbu has worked for technology companies. Ebay, Yahoo and Expedia are all web businesses in the traditional sense. Each company was born of the Internet age. Without having advised any of the businesses or having a detailed understanding of their operations, it's safe to say that application development is part of the DNA of each organization. The types of applications built by each company may differ but each company's business depends on the development of applications.
Today, if you are having a conversation about private cloud, it's driven by digital transformation. Your organization is looking to shift its culture to that of a technology company. Your organization's leadership sees explicit value in technology that provides a competitive advantage. The future of the organization depends on application development.
Subbu made an excellent point that embracing public cloud is a way of changing the culture of an IT organization. Greg Ferro of The Packet Pushers has maintained that outsourcing is a very effective way of changing culture vs. going through an organic transformation. Organization have attempted to make this change via what Gartner calls bi-modal IT.
A core challenge of bi-modal is that IT infrastructure and governance converge at some point. The challenge isn't a technical challenge as much as a cultural problem. One of the areas of concern I've raised is around governance and regulatory concerns. The impact of the change in operations stretches beyond IT departments. For example, PCI auditors must understand how audit cloud infrastructure vs. legacy infrastructure. In turn, supporting organization create bi-modal operations.
Exiting the private data center
I like the conceptional idea of going through the shock of moving from a private data center model to a public cloud. It forces an organization to deal with the difficult change needed to embrace digital transformation. The reality sobers me. Moving to the public cloud is extremely disruptive. A significant difference between Internet-born organizations and traditional IT organizations is the skill inventory.
Netflix documented their successful journey to the public cloud. A primary tenant of their journey was not lifting and shifting legacy applications to public cloud infrastructure. Traditional IT organizations are experts at running traditional applications on traditional infrastructure. If 90% of an organization's infrastructure is common off the shelf (COTS) applications, an all public cloud-based data center is less appealing. As I look at the fine-tuning needed to run legacy SQL and Oracle applications on private virtualized infrastructure, I shudder at the thought of fine turning the same applications on public cloud systems.
Containers to the rescue
Organizations are starting to look at alternatives methods of delivering IT infrastructure. Containers have become a new rallying cry. Container technology seems to fit nicely into existing IT infrastructure design. Since containers are portable, application developers can start them on the public cloud, a laptop or private infrastructure. The development experience is consistent for the application developer. However, IT operations struggle on how to manage containers vs. traditional virtualized infrastructure. The community is working a breakneck pace to build the ecosystem needed to operate containers at scale.
While promising, the container ecosystem needs maturing. However, the promise is a model of delivering IT services that are more compatible with traditional infrastructure and may provide a future path to the public cloud.
Share This Story, Choose Your Platform!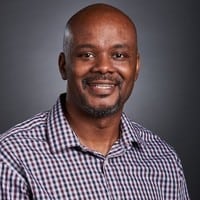 IT infrastructure subject matter expert (Cloud, Virtualization, Network & Storage) praised for transforming IT operations in verticals that include Pharma, Software, Manufacturing, Government and Financial Services. I've lead projects that include consolidation of multiple data centers and combining disparate global IT operations. "Three letter" Federal agencies have called upon me to lead the modernization of critical IT communication platforms.