Simplifying Private Cloud – Easier said…
I started to repeat the claim that OpenStack is hard. Truth be told, Private Cloud is hard. Regardless of the cloud management platform, executing a successful Private Cloud strategy is difficult. Challenges range from technical to operational. Enterprise IT vendors suchas EMC/VMware to HPE are attacking this problem. EMC made a splash in late-2014 with its Hybrid Cloud Infrastructure. EMC's solution targets large scale out Private Cloud deployments. Likewise, HPE offers a converged solution based on OpenStack branded Helion. Even with limiting the hardware to particular combinations, both the HPE and EMC options require serious heavy lifting and professional services. EMC pre-announced their Microsoft & OpenStack Hybrid Cloud Infrastructure solutions over a year ago. To date, only the EMC Federation option is generally available.
I've worked in larger enterprise infrastructures my whole career. Enterprise organizations are still getting up to speed on the skills needed to implement and manage cloud environments. The lack of maturity hasn't stopped enterprise developers from asking for cloud environments for building cloud-native apps. A small start-up ZeroStack may have a solution that at worst is a stop gate today and best a foundation for Private Cloud in the future.
ZeroStack is a hyper-converged appliance based on OpenStack. The concept is to leverage a combination of scale-out hyper-converged nodes and a SaaS-based control panel. The concept is relatively simple. ZeroStack provides a hardware platform that eliminates any hardware compatibility challenges. The hardware installation is as simple as any other hyper-converged solution. Once racked & stacked, an administrator provisions cloud resource pools via the SaaS portal. Once provisioned developers can consume cloud resources via API.
All the complexity of Private Cloud doesn't disappear without compromise. Zerostack sacrifices some flexibility. An example is networking. ZeroStack limits the amount of physical network connectivity beyond the virtual OpenStack network. Use cases that require network segmentation between VM's in various VLANs would require multiple ZeroStack clusters.
I primarily see two use cases for ZeroStack. The first is a start-up green field looking for a cloud-based infrastructure that will grow as the start-up grows. The second is an enterprise looking to kick the tires with cloud infrastructure. ZeroStack's hyper-converged design makes it easy to place within a sandbox or lab environment. The basic networking simplifies configuration options making the need for professional services minimum.
ZeroStack is a hardware based approach to simplifying Private Cloud. I've written about other options in the past. The fact that we now have an hyper-converged option shows there is finally and abundance of simple solutions for simple use cases.
Share This Story, Choose Your Platform!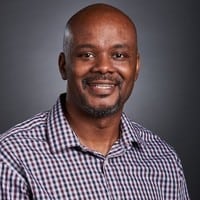 IT infrastructure subject matter expert (Cloud, Virtualization, Network & Storage) praised for transforming IT operations in verticals that include Pharma, Software, Manufacturing, Government and Financial Services. I've lead projects that include consolidation of multiple data centers and combining disparate global IT operations. "Three letter" Federal agencies have called upon me to lead the modernization of critical IT communication platforms.