VMware – Michael Dell's big bet on Hybrid Cloud
During VMworld 2016 a common question – what changes can we expect from VMware once Dell completes the acquisition of the EMC Federation. Interesting enough, this was the first question after Michael Dell said there wouldn't be any changes. When I told my wife that the Dell Technologies' acquisition of EMC closed her first question was what is the name of the new company. Her next question is what changes can we expect at VMware.
The thought that Michael Dell is going to leave VMware alone is crazy. To play on his statement on theCube when asked if he was going to sale VMware – People simply don't understand the present and the future of enterprise IT if they believe VMware will remain autonomous. To Dell's point, EMC is currently a cash machine. With free cash of $5B a year, EMC can service the debt needed to pay for the merger. In theory, this leaves VMware's cash flow clear for re-investment in R&D and what VMware's management deems critical to the future of the company.
However, EMC's business is no longer a growth business. Public Cloud is a legitimate threat to legacy IT vendors. AWS, Azure and Google Compute Engine (GCE) continue to pressure the revenue of companies such as Dell Technologies and HPE. To think that EMC's and Dell's traditional business will grow in a shrinking addressable market isn't a wise bet. Michael Dell is a wise man.
I have no idea if the Pat Gelsinger rumors were true or not. I'm a technologist. I know technology. I know that AWS is a compelling platform to build new applications. I also know that the investment that enterprises made in data centers and monolithic applications have more than a few years of value left. Combining these two elements means that enterprises look to key vendors to help maintain hybrid environments. VMware is one of these key vendors.
I get plenty of flack on my insistence that VMware is in a healthy position for the hybrid cloud. We are still at the beginning of enterprises figuring out hybrid cloud. Michael Dell's bet is that VMware is in the right place at the right time. Products such as NSX, VSAN, ScaleIO, vRealize are well positioned to transition legacy environments to hybrid cloud. The risk in the bet is that AWS, Azure or Google offer better tools to make the transition. The appeal of cloud automation API that is better integrated into legacy tools threatens VMware's position.
My bet is Michael Dell keeps more than a close eye on VMware. Dell knows his customers, and he knows the industry much better than most of us. VMware and Pivotal are the long term bet. Like any merger, I expect Dell to insert trusted lieutenants in key positions within VMware. Keep a close eye on key product areas such as NSX, VSAN, and vRealize. Honestly, I expect Dell himself to play an active roll albeit unofficially.
For a deeper dive on thoughts coming out of VMworld 2016, watch the above interview with Dell and the below wrap up with myself, John Troyer, Marc Farley and Stu Miniman.
Share This Story, Choose Your Platform!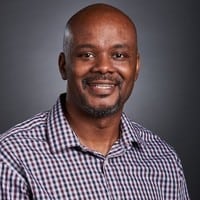 IT infrastructure subject matter expert (Cloud, Virtualization, Network & Storage) praised for transforming IT operations in verticals that include Pharma, Software, Manufacturing, Government and Financial Services. I've lead projects that include consolidation of multiple data centers and combining disparate global IT operations. "Three letter" Federal agencies have called upon me to lead the modernization of critical IT communication platforms.