Clouding is Risky
Peeling back some of the data points from VMworld reveals some interesting insights into the state of Cloud in the enterprise. According to VMware only 5% of enterprise data lives in the Public Cloud. In five years that number is expected to jump to 50%. What does this mean?
It means we are only at the very beginning of the enterprise consuming Public Cloud in any meaningful way. If we are at the very beginning, who are all of these consultants helping enterprises form a cloud strategy and what validates their playbooks. If Cloud consumption from a data perspective will grow 10X the playbooks offered by consulting companies today are very immature.
We don't have enough data to understand what works and doesn't work. Will companies consume cloud using APIs or will enterprises just spin up VMs and use AWS/Azure as expensive data centers? How will charge back work at scale? Will the pay for use model of Public Cloud create a greater degree of have and have not in the enterprise? Marketing has the budget and ROI business case for Cloud, but what about HR? Without a centralized IT cost center will business starve critical back office functions?
What are the real security concerns for hybrid cloud use cases? How do organizations ensure data that needs to remain within their borders remain within their boarders? How is network security and auditing performed across multiple boarders? What tools are needed to aggregate and analyze that data?
With only a 5% sample and extremely fast ramp up, I can safely say, there isn't a Cloud practice that can reliably predict these risks and their mitigation. The enterprise will have some spectacular disruption that not even high priced consultants can predict.
I'm no exception, I've built small scale clouds but this hybrid approach to IT is extremely new. I've been working on a series of courses for Pluralsight that help educate enterprises on the technology side. However, we have a lot to learn before there's a reliable playbook to help enterprises navigate integrating Public Cloud into operations.
Share This Story, Choose Your Platform!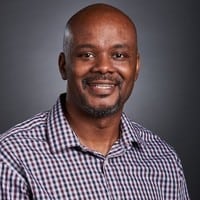 IT infrastructure subject matter expert (Cloud, Virtualization, Network & Storage) praised for transforming IT operations in verticals that include Pharma, Software, Manufacturing, Government and Financial Services. I've lead projects that include consolidation of multiple data centers and combining disparate global IT operations. "Three letter" Federal agencies have called upon me to lead the modernization of critical IT communication platforms.