AWS Security Fundamentals
I'm coming off VMworld 2016. A consistent theme I heard throughout the conference is the need for a multi-cloud strategy. Pat Gelsinger provided stats around cloud usage amongst VMware customers. A couple of interesting numbers were the average number of clouds providers per enterprise and that 50% of data will be stored in the Public Cloud vs. 5% today. VMware believes an average of 8 cloud providers exist within each enterprise. There's also no consistent API across cloud provider. Without a consistent API, administrators have to manage several security, network and compute domains.
I put together a course on AWS Security Fundamentals for Pluralsight. The point of the course is to introduce AWS security concepts and features. Security administrators, network administrators and security auditors will find the course help. Here's some highlights from each Module.
Share This Story, Choose Your Platform!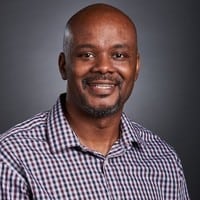 IT infrastructure subject matter expert (Cloud, Virtualization, Network & Storage) praised for transforming IT operations in verticals that include Pharma, Software, Manufacturing, Government and Financial Services. I've lead projects that include consolidation of multiple data centers and combining disparate global IT operations. "Three letter" Federal agencies have called upon me to lead the modernization of critical IT communication platforms.