EMCWORLD 2016 in Review: Bi-Modal is a thing?
EMC is like many enterprise IT vendors. Vendors get trapped between the past and the future. The announcement of the Unity All-Flash-Array (AFA) and their cloud services is an example of the uphill battle left to fight. Today's enterprises no longer have the luxury of sitting back and waiting for their IT vendors to produce products that address business concerns. The last EMCWORLD highlights the struggles of both suppliers and customers.
The last EMCWORLD
I'm freshly recovered from a week of Las Vegas and EMCWORLD. Last week was my first and final EMCWORLD. Next year's event is named Dell EMCWORLD. So, what did I think of EMCWORLD 2016? The big announcements were the Unity All-Flash-Array, Virtustream Cloud Storage, and the long awaited OpenStack Hybrid Cloud platform. At least these were the big technical announcements.
Unity
I don't believe I'd consider Unity AFA at this point over more mature platforms from the like of Pure Storage. With the lack of basic features such as data de-duplication, I'd look to VMware's VSAN 6.2 if I'm a VMware shop or 3PAR if I'm an Hyper-V shop. Unity may appeal more when it receives essential features.
The podcast team over at InTechWeTrust called Unity a lipstick on pig solution. That team views it as a rehash of the legacy Clarion now VNX product. I don't know if I'd go as far to call it a retread. I think it's net new technology. Otherwise, critical bits such as dedupe would exist. I'm of the mindset that EMC is filling a void in their product portfolio. There's now an obvious option for AFA for the midmarket and SMB. Unity fills this gap in their offering. It's just up against some stiff competition.
Virtustream Cloud
The Virtustream expanded cloud services were not meant to compete with AWS. At least not for startups or new customers. I sat down with Brian Gallagher, President of EMC Cloud to talk through the use cases for Virtustream's expanded services. The new services are aimed at existing enterprise customers looking to move from hosted SAP to additional business apps.
One of the challenges with hosted-SAP is the latency introduced to bolt on applications.
Virtustreams new services eliminate latency concerns while providing cloud-native APIs for new application development. I view the largest challenge as operational vs. technical. As I discussed with Gallagher, the protective nature of enterprise applications owners prevents the fast moving, fail fast attitude that draws cloud-native developers. Internally, EMC has taken a bi-modal approach to product development. I'll release a podcast in the coming weeks with the other side of EMC's business. In EMC's core technologies group, they are focused on legacy infrastructure and extending the capability of those products to meet traditional needs.
Hybrid Cloud
I missed Chad Sakac's announcement on the Hybrid Cloud platform. I've been briefed on the approach in the past. Cloud is hard. OpenStack is even more difficult. However, big companies don't have many options. This product goes back to the struggle both EMC and their customers face.
Traditionally, enterprises have depended on larger vendors such as EMC to guide their architecture via new products. EMC's reference designs were used as the foundation of overall system design.
The drive for business agility changes the roles of vendors and customers. I'm finding that individual industry drivers are dictating the overall infrastructure architecture. It may sound obvious, but this simply isn't the case traditionally. The OpenStack appliance model is a desire to simplify a very difficult set of technical decisions for the enterprise audience not accustomed to such complexity.
From a competitive landscape perspective, EMC is following the lead of HPE Helion. I find it interesting the HPE Helion didn't come up in the Gartner MQ for private OpenStack providers. The point is that cloud is hard, and OpenStack is even more difficult even with a base pre-engineered solution.
Conclusion
Some of my fellow pundits have been meh over the last EMCWORLD. I view it as an accurate portrait of the existing vendor-customer relationship. Customers are at a pivot point, and both vendors and customers are feeling out their way to the new normal.
Share This Story, Choose Your Platform!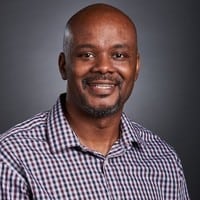 IT infrastructure subject matter expert (Cloud, Virtualization, Network & Storage) praised for transforming IT operations in verticals that include Pharma, Software, Manufacturing, Government and Financial Services. I've lead projects that include consolidation of multiple data centers and combining disparate global IT operations. "Three letter" Federal agencies have called upon me to lead the modernization of critical IT communication platforms.