What's not boring about VMware and Dell
I wrote about HPE's composable infrastructure and why it's not boring. Going up a layer on the Stack is VMware and why it's not boring. I've often said that the most interesting thing about the Dell acquisition of the EMC is VMware.
VMware sits in a unique position within the industry. While EMC just about completes Dell's enterprise aspirations, VMware has the potential to lead change within the industry once again. VMware has attempted to get their cloud-native message out. It's my opinion it's due to the lack of focus on developers is falling on deaf ears so far.
The simple fact of matter is that VMware is embedded into the large enterprise. The simply need to continue a product maturation that appeals to the right groups and solidify their execution.
MT @CTOAdvisor If @MichaelDell & PGelsinger execute well Dell/EMC, VMware could lead the future of enterprise IT. Pieces are there. Big bet.

— Pat Gelsinger (@PGelsinger) April 15, 2016
With a VMware hitting on all cylinders, it's well positioned to move the overall industry forward. What my coffee talk as I discuss the topic.
Share This Story, Choose Your Platform!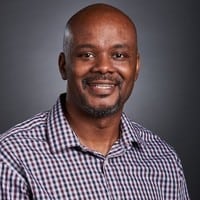 IT infrastructure subject matter expert (Cloud, Virtualization, Network & Storage) praised for transforming IT operations in verticals that include Pharma, Software, Manufacturing, Government and Financial Services. I've lead projects that include consolidation of multiple data centers and combining disparate global IT operations. "Three letter" Federal agencies have called upon me to lead the modernization of critical IT communication platforms.