Live Blogging HPE Tech Day – Virtual Private Infrastructre
I'm at the HPE Tech Day, a blogger/influencer event. I've heard HPE's composable infrastructure message a few times. Each time I get something new. From a high-level think of software-defined infrastructure (SDI) that expands beyond individual blades and virtualization. In HPE's example, the boundary becomes a single Synergy chassis. You can create different sized virtual physical nodes. I'm going to called this virtual physical infrastructure (VPI).
Leveraging the Synergy fabric, customers can create VPI dedicated to a particular physical workload. That workload includes VM hosts, container hosts or nodes for an ERP such as an SAP ECC app server. The goal is to drive a more efficient data center. However, how does this benefit make sense as we move to more of a cloud-first infrastructure.
HPE isn't only focused on providing composable infrastructure to enterprise customers. HPE also have their sights set on cloud providers. To date, it's been difficult to convince cloud providers the value of a high-end server platform such as the C7000 blade architecture. Cloud providers abstract away all of the value of a C7000 chassis. Cloud providers create their own operations software that eliminates the need for a C7000 management layer.
However, what happens if Cloud provider build on top of an HPE Composable infrastructure and pass-through the telemetry data of the Synergy platform to a customer. In theory, a customer could use a full HPE stack to consume public/private cloud in the same way they consume it via their on-premises solution. Instead of consuming VMs, customers consume VPI. VPI instances are a combination of compute, memory and storage that is presented as a virtual physical server.
Just some initial thoughts. It's a new concept for me, but I wanted to get the idea out. I'm working on getting my mind out quicker for consumption and discussion. I'll have more on this later.
Share This Story, Choose Your Platform!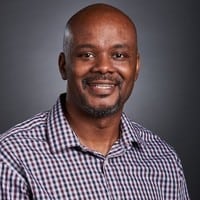 IT infrastructure subject matter expert (Cloud, Virtualization, Network & Storage) praised for transforming IT operations in verticals that include Pharma, Software, Manufacturing, Government and Financial Services. I've lead projects that include consolidation of multiple data centers and combining disparate global IT operations. "Three letter" Federal agencies have called upon me to lead the modernization of critical IT communication platforms.