Competing with tech vendors for the best and brightest
I've sat back and noticed an interesting employment trend in the technology industry. Talented IT professionals are leaving enterprise organizations in what seems droves.
Technologies such as Cloud Computing, Software-Defined Networking (SDN) and Big Data analytics are true enablers for businesses. Organizations are leveraging the above technologies to disrupt their industry. It's said that Uber isn't a transportation company but a data company. Uber leverages technology to disrupt the transportation business. However, these technologies are complicated and require a deeper skill set than typically available on the market.
One of the constraints for adopting cloud-native and microservice based applications is the lack of skill for writing and support code based on these architectures.
Big business of vendor training
During an Intel Cloud event, I had a long ranging conversation with IT Network expert Greg Ferro. Greg is well respected within the industry. Greg is the co-founder of the Pack Pushers podcast. Alongside his co-host Ethan Banks, the Packet Pushers reaches an audience of 10,000 network professionals weekly. The Packet Pushers audience is roughly the size of the audience of a keynote at major enterprise IT conferences.
Greg has commented on many occasions that the enterprise both benefits and suffers from vendor training programs. Programs such as Cisco's CCIE and VMware's VCDX or Nutanix' NPX all provide expert-level training to engineers looking to install and configure each vendor's product portfolio. The skill required to perform such work is not a commodity. However, Ferro believes these programs neglect the fundamental computer science skills needed to adapt to the changes in the market.
I've personally challenged the value of VMware's VCDX program. The VCDX program is a grueling test of an applicant's knowledge of the VMware product suite. A VCDX candidate must submit a full data center design leveraging technologies from both VMware and the rest of the data center pillars. The candidate must defend the design before a panel of technology experts.
There's no doubt that an engineer capable of mastering these vendors training programs are also capable of providing the skills needed to move enterprise organizations to the next big technology innovation.
The vendor appeal
Th Catch-22 is that these same technologists are driven personalities. Engineers spend hundreds of hours of their own time learning these technologies. Like any other investment they expect a return. The return is not only a dollar value but the ability to put these skills to consistent use.
Very few enterprises have the project portfolio to keep these technologist challenged. Most enterprises may need the skill of a cloud-native application developer for a 1 to 2-year project refactoring an existing application. After these big hit projects, many of the skill languish and the developer goes into application maintenance mode.
Vendor jobs consistently challenge engineers. Customer after customer keeps their skill fresh and engaged. No to mention the fact that I found vendor pay to be about 25% more than a comparable customer role.
Suggestion to attract and keep talent
The pay differential is hard to overcome. There are different drivers and value-add for a high skilled technologist in a vendor vs. customer. However, money is just one of many factors in a job choice. Talking to peers, many consider travel, home/work balance and the ability to engage in the community as mitigating factors in their employment decision.
An aspect of vendor life that doesn't appeal to many engineers is the travel and lack of technical independence. There are very few jobs within the vendor space that don't require frequent travel. Another aspect that frustrates very smart people is the limit of choice in designing solutions. When you work for a vendor, you must tow the company line. I personally find that limiting my solutions to a single toolbox frustrating. Customers are focused on selecting the right tool for the given job, more or less.
I don't want to understate the value of allowing engineers to interact with their peer group. Managers need to ensure they provide engineers with the freedom to travel to conferences and community events geared toward sharing their knowledge. The same personality that spent hundreds of hours learning automation also wants to share that knowledge. The flexibility and support to do so are extremely important.
Really smart people like to be challenged above anything else. Make sure you provide a technically challenging problem that allows your best and brightest to continue to grow in knowledge and application.
Share This Story, Choose Your Platform!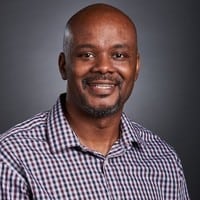 IT infrastructure subject matter expert (Cloud, Virtualization, Network & Storage) praised for transforming IT operations in verticals that include Pharma, Software, Manufacturing, Government and Financial Services. I've lead projects that include consolidation of multiple data centers and combining disparate global IT operations. "Three letter" Federal agencies have called upon me to lead the modernization of critical IT communication platforms.