Devops, Docker and Data Center Telemetry – CTOCoffeeChat
I'm a guest on this special edition of a Network Computing video series discussing Interop 2016 Las Vegas. In this quick hit Coffee Chat length video Lenny Liebmann grills (maybe not grill) me on three topics.
Devops – Is adopting DevOps a people or technology problem or both?
Micro-services – Should companies be fearful of re-platforming their applications to take advantage of micro-services using technologies such as Docker?
Data Center Telemetry – With all the talk of Internet of Things (IoT) what should organizations do about all of data center telemetry data being collected and how does cloud play a factor.
Finally what's the story behind the jersey hanging in the back of all of my videos?
Share This Story, Choose Your Platform!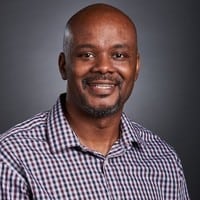 IT infrastructure subject matter expert (Cloud, Virtualization, Network & Storage) praised for transforming IT operations in verticals that include Pharma, Software, Manufacturing, Government and Financial Services. I've lead projects that include consolidation of multiple data centers and combining disparate global IT operations. "Three letter" Federal agencies have called upon me to lead the modernization of critical IT communication platforms.