Gartner Inc. Interview Experience
I had the rare opportunity to interview with Gartner Inc for a Cloud Infrastructure Analyst position back in March of 2014. The role covered companies such as VMware and OpenStack for Gartner's enterprise customers. While a bit stale at this point, my experience should prove helpful to future candidates and existing customers to understand the qualifications of a Gartner Analyst.
The Analyst role
I had been debating applying for a role as an analyst for a couple of years. I've followed bloggers turned analyst such as Wikibon's Stu Miniman for a good period of time. For someone who loves consuming information and forming an opinion based on the information, an analyst role made perfect sense. Unlike independent blogging, Gartner analysts have access to a great amount of customer and vendor data. Analysts sit in-between the vendor and consumer and have a unique view of the industry. As an analyst, you have the ability to influence buying decisions as well as product direction. However, like every job there's a downside.
While the role of the analyst is considered to be independent, analyst firms such as Gartner constantly battle rumors of pay for play. For example, Gartner's powerful Magic Quadrant comes under constant questioning. Critics question Gartner's revenue strategy. Gartner collects advisory and research fees from their end-user customers while providing research and advisory services to vendors. The potential for abuse of this position is great. Critics charge Gartner with requiring vendors pay for services as a prerequisite for inclusion in the Magic Quadrant results. I asked several analysts about this practice, and they were adamant and at times offended by the inference that revenue influences research.
I also asked management about the challenges. At the time of my interview, Gartner had separate sales teams for end-user and vendor customers. However, the same analysts delivered the work in many cases. Some may still consider this an influence over research results.
A second challenge is the perception that analysts are more theory than substance. I see this complaint the most from practitioners. Practitioners respect other practitioners. Most analyst research originates from client and vendor generated data. Very few analysts install and test products. Some practitioners frown upon the lack of real world experience as a factor in the analysis and dismiss analyst research as executive level overviews. Personally, I enjoy being able to go deep into individual technologies. While some research firms may allow for deep dives, the role that I was interviewing for didn't require deep technical product knowledge.
Similar to my role as a management consultant, the Gartner role caters to helping organizations solve business challenges. While deep technical analysis has value, the goal is to help decision makers identify the most relevant business challenges associated with technology and focus their decisions on solutions that meet both technical and business requirements.
The interview process  
I initially applied for the position in December 2013. A Gartner recruiter contacted me within a couple of weeks to kick off the interview process. The first couple of interviews were what you'd expect. These initial conversations were the HR team completing the initial screening of applicants. I found the recruiter to be pretty knowledgeable about Gartner and the role. Overall, I found the HR team extremely responsive and supportive.
In all, it took about six weeks to get into the meat of the interview process. I spent a good deal of time curating and submitting some of the analysis I've performed on virtualizedgeek.com as well as techtarget.com. These writing samples were used to critique my writing ability, style, and technical knowledge. Once the team was comfortable with my writing, I began a series of phone interviews.
I spoke with a wide range of analysts with differing coverage areas and employment levels. The conversations were extremely refreshing from a pure pundit perspective. While the goal was to assess my ability to form and defend an opinion, I was able to feel out the depth of knowledge of some of the most well-known Gartner analysts. As an example, I thoroughly enjoyed debating OpenStack vs. Eucalyptus and identify customer use cases and potential challenges.
The phone interviews put my graduate work to test as I had to know much more than speeds and feeds of the technology I'd covered. I needed to understand the overall industry and the business drivers of both the vendors and end user organizations.
Panel Defense  
The capstone of the interview process is a panel defense of a mock research note. One week prior to the defense Gartner provides approximately five broad topics, one of which I would write a mock research note on the date of the defense. I didn't know what topic will be selected, and it doesn't help to research the topic deeply. The idea isn't to show the depth of knowledge of a topic but to assess your soft skills.
Gartner rates five areas of strength during this defense. Since it's been a while I don't remember all of them but from a high-level they cover, presentation skill, technical knowledge, demeanor under stress and writing ability. Personally, I performed well under all categories with writing being the exception. Gartner gave me 1 hour to write the research note. I'm not a good writer without my full suite of editing tools. I leverage tools such as Grammarly, copy editors and time to ensure my content is well organized and consumable. The environment wasn't optimal for someone with my writing approach. Gartner provided a laptop with Microsoft Word and no Internet connection.
Gartner normally makes an employment decision after the panel defense. In my instance some on the panel questioned my writing skill, so Gartner wanted to extend to recruitment process another two weeks to allow me to provide another writing sample. An organization's established interview process is their interview process. As an interviewee and interviewer, exceptions to the established process raises a red flag. While I deeply desired to work for Gartner as an analyst, I couldn't get past the feeling that the team was stretching. Ultimately, it was a gut feeling for me to decline to continue interviewing.
After one year, did I make the right decision? I'd be less than truthful if I said I didn't have second thoughts. I really wanted the job and declining based on gut feeling was one of the hardest professional decisions I've made.
Conclusion  
I can't make any definitive statements about the challenges associated with using Gartner or even working as an analyst. I can say that Gartner has quality people that know their stuff when it comes to the value proposition of research analysts focused on high-level discussions. It's a very difficult job that puts you in a position of succeeding or failing very publicly. I can also say that I enjoyed the interview process. It was one of the more challenging but individually fulfilling interview experiences of my life.
Share This Story, Choose Your Platform!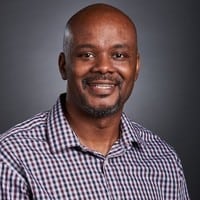 IT infrastructure subject matter expert (Cloud, Virtualization, Network & Storage) praised for transforming IT operations in verticals that include Pharma, Software, Manufacturing, Government and Financial Services. I've lead projects that include consolidation of multiple data centers and combining disparate global IT operations. "Three letter" Federal agencies have called upon me to lead the modernization of critical IT communication platforms.