Why is IT Automation so Hard?
Friend of the program Larry Smith Jr. sits down with Keith to discuss why IT Infrastructure automation is so hard. Larry has been working in IT automation for 5-years and shares his wealth of knowledge around tools vs. culture.
Show Notes
Larry's Blog – Every Thing Should be Virtual
Larry's Github – https://github.com/mrlesmithjr
Share This Story, Choose Your Platform!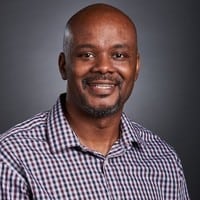 IT infrastructure subject matter expert (Cloud, Virtualization, Network & Storage) praised for transforming IT operations in verticals that include Pharma, Software, Manufacturing, Government and Financial Services. I've lead projects that include consolidation of multiple data centers and combining disparate global IT operations. "Three letter" Federal agencies have called upon me to lead the modernization of critical IT communication platforms.