Introduction to Redis Labs – Episode 106 – Sponsored
Thanks to Redis Labs for sponsoring the CTO Dose during AWS re:Invent. Keith Townsend caught up with Redis Labs Chief Product Officer Alvin Richards. The duo talked about how Redis Labs adds value beyond being the primary sponsor for open source project behind the popular database. Richards shares some basics and history behind Redis and helps introduce watchers to the concept of a key-value store such as Redis and a column DB such as Cassandra. Richards makes an argument for why customers should consider engaging Redis Labs for their Redis support and functionality extensions.
Share This Story, Choose Your Platform!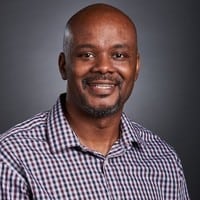 IT infrastructure subject matter expert (Cloud, Virtualization, Network & Storage) praised for transforming IT operations in verticals that include Pharma, Software, Manufacturing, Government and Financial Services. I've lead projects that include consolidation of multiple data centers and combining disparate global IT operations. "Three letter" Federal agencies have called upon me to lead the modernization of critical IT communication platforms.