Introducing Edgevana – Mark Thiele
Edge + Cloud = Data Center? That's the equation that Mark Thiele, CEO and Founder of Edgevana presents in the latest podcast episode. We've had Mark on when he was in the co-lo business and again as part of edge computing panel we had a few weeks ago. Mark hinted to his new business. His premise is that data center capacity needs will grow as a result of edge and individual end user organization owning and operating data centers.
However, how do you surface and contract dozens if not hundreds of contracts with data center and network providers. Edgevana's ultimate goal is to automate the experience similar to cloud. Keith and Mark discuss the present and future of data center co-location procurement.
Share This Story, Choose Your Platform!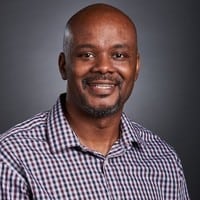 IT infrastructure subject matter expert (Cloud, Virtualization, Network & Storage) praised for transforming IT operations in verticals that include Pharma, Software, Manufacturing, Government and Financial Services. I've lead projects that include consolidation of multiple data centers and combining disparate global IT operations. "Three letter" Federal agencies have called upon me to lead the modernization of critical IT communication platforms.